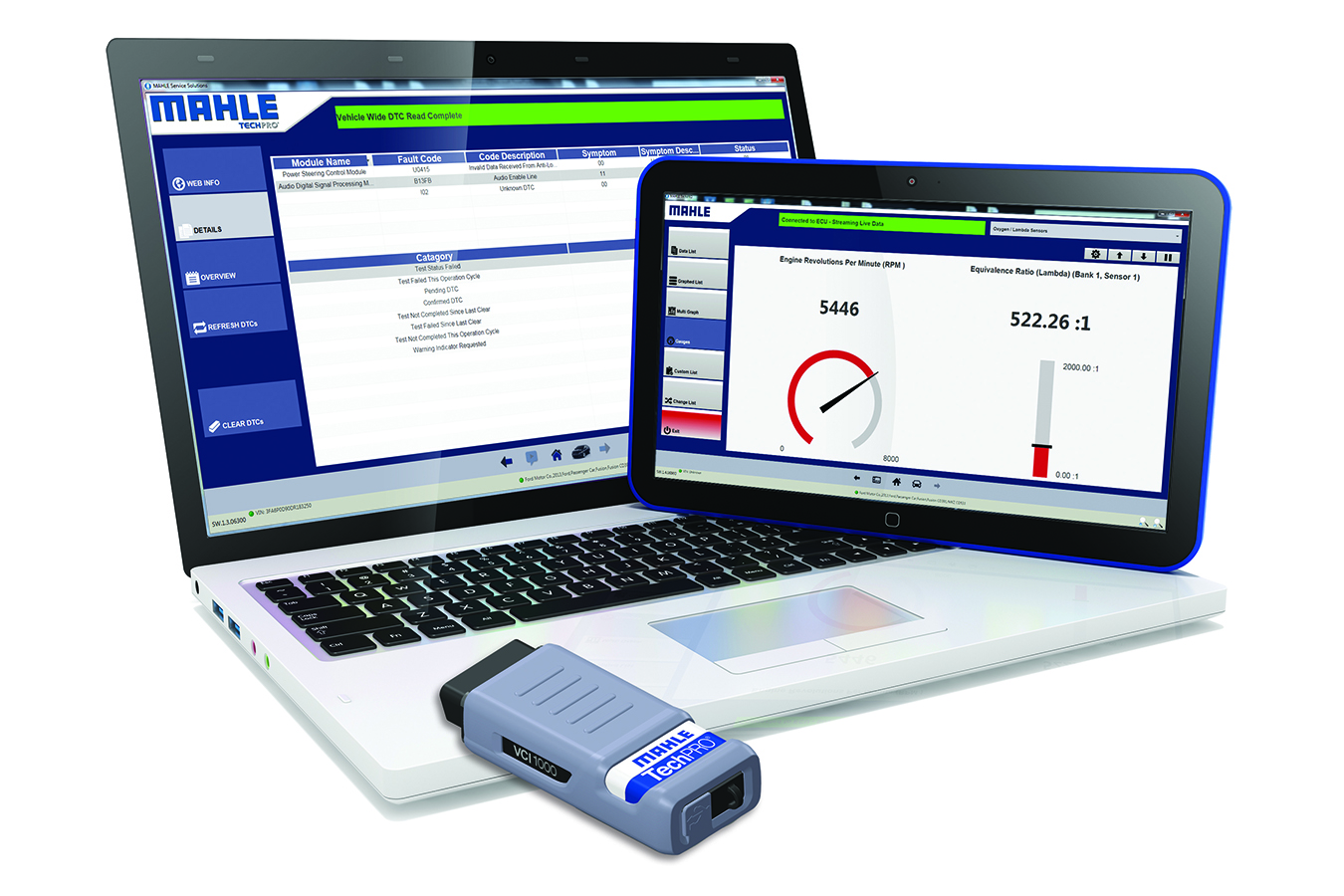 MAHLE Service Solutions announces its TechPRO diagnostic scan tool is now available for sale.
This laptop or tablet-enabled device was introduced as a "game changing" device that features the ability to decode a vehicle identification number (VIN) in one second with one click, the company says.It also features a low cost of entry for technicians to obtain the tool and a versatile user interface.
According to MAHLE, TechPRO was engineered so the vehicle communication interface (VCI) and software can be used with a technician's current desktop, laptop or tablet, making it unnecessary to buy or lease extra hardware. In addition, regular vehicle data and software updates are downloaded automatically and seamlessly via the Internet. TechPRO enhances the experience of end users with an industry leading, first of its kind, human machine interface (HMI), making it easy to use for every technician, the company says.
MAHLE has decades of experience providing diagnostics to OEM's end-of-line manufacturing test systems and diagnostics tools. This heritage enabled MAHLE Service Solutions to bring this speed and stability to an aftermarket scan tool for the first time.
"At its core, the TechPRO diagnostic scan tool is designed to help technicians work smarter, not harder," says Andreas Huber, general manager, MAHLE Service Solutions. "TechPRO is all about making technicians more efficient."
TechPRO is a new generation scan tool based on what professional technicians asked for: speed in diagnostics, low cost of entry, and a standardized and easy user interface, the company says.