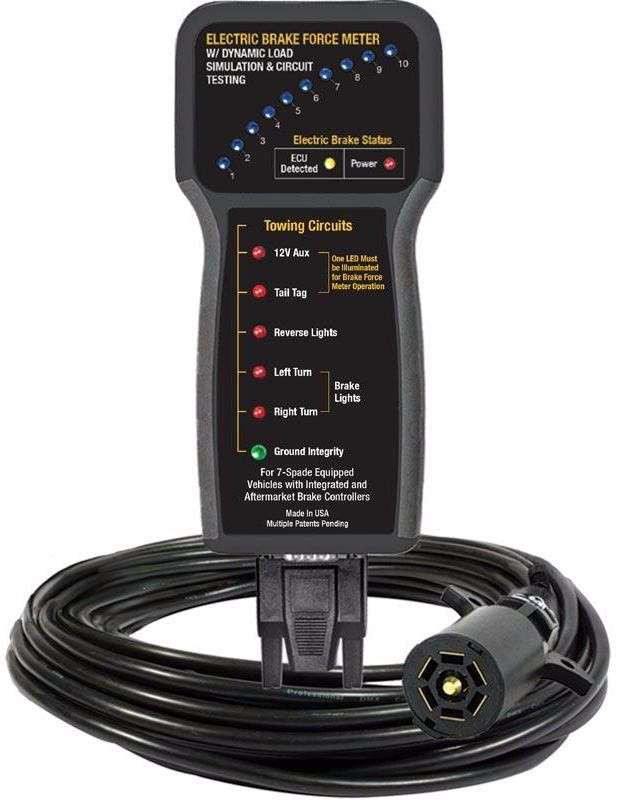 Innovative Products of America (IPA) introduces the #9107 Electric Brake Force Meter with Dynamic Load Simulation and Circuit Testing (patents pending).
Designed for use on 7-spade equipped vehicles, this new technology automatically recognizes the electronic signature of both Integrated Trailer Brake Controllers (ITBC) and aftermarket Trailer Brake Controllers, simulates trailer load and displays real-time, brake-controller output gain and application timing. In addition to the electric brake circuit, IPA says the tool is ideal for troubleshooting all truck-side tow circuits, e.g., tail lights, turn signals, 12V+, reverse and ground condition.
The 25 ft. cable allows for one man, in-cab testing and is easily stowed inside the provided soft case, the company says.