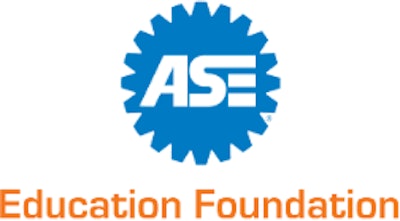 The ASE Education Foundation released the names of sponsors for the 2023 ASE Instructor Training Conference July 17-20 in Concord, North Carolina.
"We are extremely fortunate every year to have some of the leading organizations in the industry support the ASE Instructor Training Conference," says Mike Coley, president of the ASE Education Foundation. "We want to thank all our esteemed sponsors for their commitment to the goals and mission of the ASE Education Foundation and helping to make the ASE Instructor Training Conference the leading event of its kind."
[RELATED: ASE posts new standards for EV safety]
Platinum sponsors this year are BMW and Toyota. Gold-level sponsors include Enterprise, Milwaukee Tool, Ryder, Snap-on and WD-40. Silver sponsors are AERA Engine Builders Association, ATech Training, Automotive Lift Institute (ALI), CCC Intelligent Solutions, CDX Learning, Cengage, ConsuLab, Daimler Truck, Electude, FedPro, Garage GURUS, G-W Publisher, iCEV, Launch Tech USA, Matco Tools, Motor Age Training, National Technical Honor Society, Peterbilt and Subaru.
The conference attracts high school and college instructors from automotive, truck and collision repiar programs nationwide.