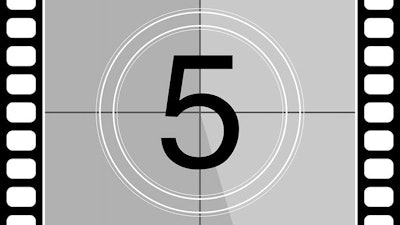 We've reached the first dual participant on this year's TPS top products countdown. Dana returns to our list at No. 5 after making its first ever appearance last week in seventh position.
This week the company is recognized for its Spicer yoke ruler, which the company said can help technicians quickly and easily measure a driveshaft yoke to determine the series of the driveshaft and then will help them find the correct Spicer u-joint kit for that series.
[RELATED: The top aftermarket products of 2021: No. 6]
Using the ruler, Spicer said once a driveshaft/u-joint series has been determined, technicians and consumers should refer to the Common U-Joints by Series Chart to see the options that are available for vehicles to easily identify the appropriate Spicer u-joint kit part number. Additionally, Wing Series u-joint kit part numbers can be found in the Wing Series brochure.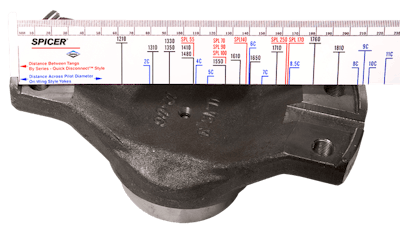 "Spicer u-joints are engineered to ensure peak performance," says Bill Nunnery, senior director, sales and marketing, global aftermarket, Dana. "On the road or in the lab, they consistently outperform the competition. The Spicer yoke ruler is designed to help service technicians and consumers choose the right u-joint for their driveshaft installation."
To read Dana Spicer's original release in its entirety, please CLICK HERE.
Please check back tomorrow as the TPS Top 10 countdown continues with product No. 4.