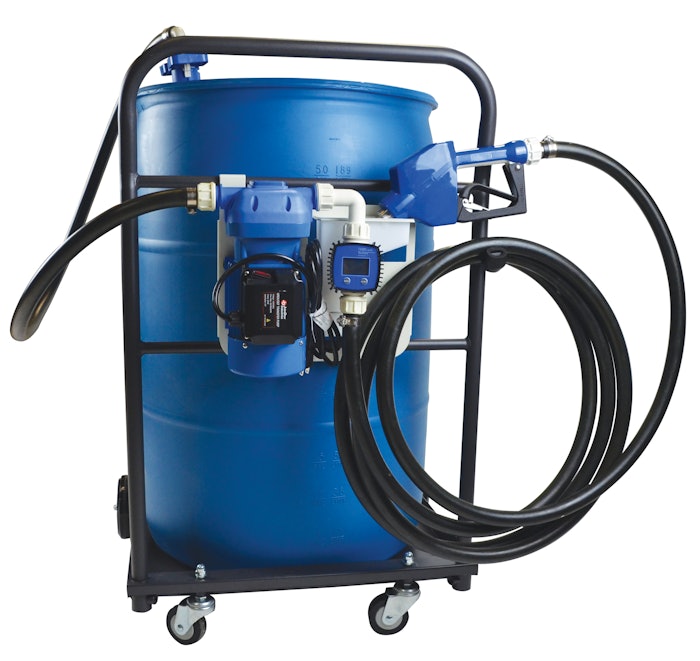 JohnDow Industries is introducing a new, expanded Diesel Emission Fluid (DEF) product line within its Service Equipment division.
The new DEF product line includes an all-in-one system as well as individual, unbundled DEF options, the company says. This new professional DEF line also will supersede previous DEF products offered by JohnDow, the company states.
Elements include a 120-volt UREA/DEF transfer pump, a 40-in., adjustable suction tube, a digital meter, an automatic delivery nozzle, a 5-ft. suction hose and a 20-ft. delivery hose, an anti-corrosion lever pump, and a 55-gallon drum trolley (drum not included).
"The expansion of our DEF product line is significantly geared towards the individual needs of our customers," says Robert Christy, president, JohnDow Industries. "After much customer input and research, we are excited to now offer an all-inclusive service system as well as a la carte options for customers needing to refill onboard DEF tanks. Our Service Equipment division is well-known for its quality products, so customers can trust this professionally-designed DEF system is manufactured to easily and safely handle the corrosive properties of DEF."