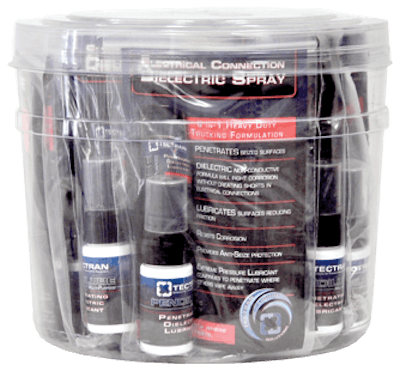 Tectran has introduced Pendilube, a new 6-in-1 formulated penetrating dielectric lubricant for heavy-duty trucks.
Tectran says the new product is a unique corrosion-preventative dielectric lubricant in a spray format. While it has been formulated to protect the many electrical components offered by Tectran, it has a wide range of applications and can be used to replace many of the less versatile materials on the market, the company says.
The company says the lubricant penetrates seized surfaces, fights and resists corrosion without creating shorts in electric connections, lubricates surfaces to reduce friction, provides anti-seize protection and as an extreme pressure lubricant continues to penetrate where others wipe away.