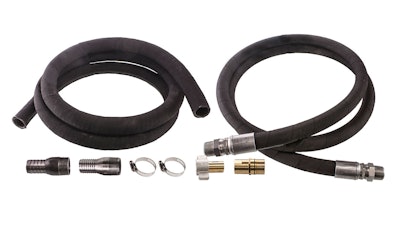 World American has added a dozen replacement hose kits to its heavy-duty product line.
Some hose kits replace American Mobile Power, Metaris and Bezares product lines. Two and three-hose kits are now available, with pressure length ranges from 8 to 20 ft., and suction length ranges from 8 to 24 ft.
The company says all products are in stock and ready to ship today.