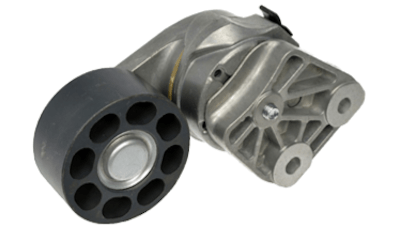 Dorman has announced the availability of several new products to the aftermarket.
New parts include:
Diesel exhaust fluid heaters for Ford Transit vehicles. The heaters feature thicker jacketing that provides better protection against fluid intrusion.
Heavy duty pressurized coolant reservoirs for International 8600 SBA 2007-05, with Cummins ISM 10.8 Engine, and IC Corporation 2008-06, International 2008, 2006, with International DT 466 or MaxxForce DT Engine. The reservoirs are precision manufactured from quality materials to withstand underhood heat and vibration.
Oil filler cap for Volvo 9700 2014-09, VHD 2015-07, VNL 2015-07, VNM 2014-07. The cap is a reliable replacement for an original cap that is missing or cracked due to heat and fatigue.
Heavy duty automatic belt tensioners for certain Freightliner, Mack and Volvo trucks. The tensioners help preserve serpentine belt life.