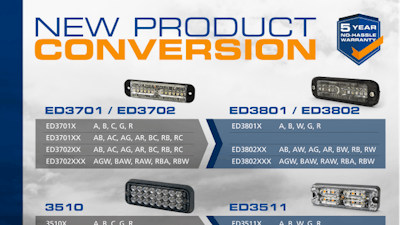 ECCO Americas has produced a new product conversion sheet listing a number of parts that have been updated and redesigned, the company says.
According to ECCO, the redesigned parts include several high-moving items that now include new and improved features to keep front-line workers safe on the job. These changes include new part numbers and/or new design aesthetics, the company says. The products also come with a five-year no hassle warranty, the company adds.
To learn about the updated lines, please check out ECCO's bulletin.