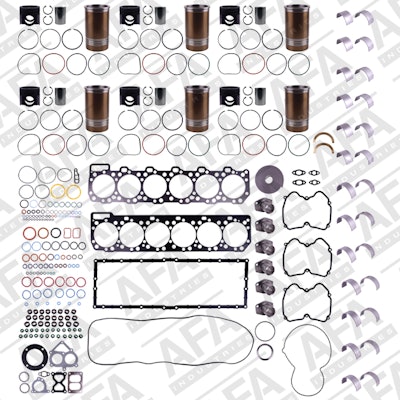 AFA Industries has developed and made available a special C15 ACERT low compression overhaul kit.
Created by popular demand, AFA says this overhaul kit features special friction welded low-compression pistons, ring sets that are made for severe-duty applications and special dual-hardened liners capable of withstanding 200,000 lb., of force.
AFA says the kits are in stock now.