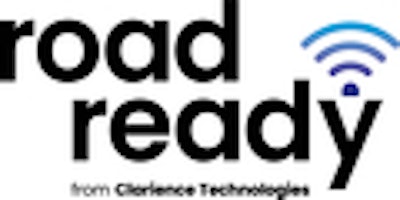 Clarience Technologies has introduced a new in-line configuration option of its popular Road Ready Light Out Detection System (LODS), expanding coverage of Road Ready LODS to now include every trailer type.
The announcement was made during the 2023 American Trucking Associations' (ATA) Management Conference and Exhibition in Austin, Texas.
"Each of our companies strive to innovate and develop products that address the evolving needs and challenges of our customers," says Mark Johnson, executive vice president and Chief Marketing Officer at Clarience Technologies. "We are constantly looking for ways to improve our products' functionality, efficiency, and safety. These two products are examples of how we achieve that goal."
[RELATED: Clarience debuts data platform, teases future enhancements]
Clarience says Road Ready Light Out Detection System (LODS) is a telematics-enabled solution that monitors the trailer's lighting system and alerts the fleet of any light outages. The new option uses a redesigned LODS device installed "in-line" on the trailer's wiring harness which allows it to be mounted below the frame rails, making it ideal for customers running flatbed, tank, or chassis/intermodal trailers where there is no nosebox.
"We now offer customers a choice of LODS solutions that can fit any trailer type," says Dane Hollar, senior vice president of sales, Road Ready. "Both solutions use technology to improve safety and DOT compliance through better visibility, which is the foundation of the Road Ready brand."