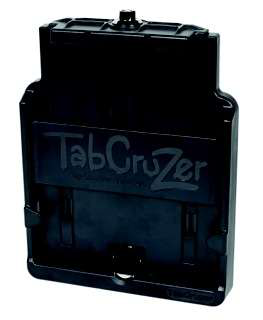 Gamber-Johnson, an ISO 9001:2008 certified manufacturer of rugged docking stations and mounting systems, has announced its new line of docking stations, TabCruzer.
The TabCruzer is Gamber-Johnson's solution to mounting tablet computers in commercial vehicle applications, the company says.
The TabCruzer is said to be compatible with the iPad and iPad2 and allows users to charge their iPad within a vehicle. It also gives customers the ability to easily sync their iPad with their main computer. Gamber-Johnson says the docking station is ergonomically designed with a small footprint to maximize vehicle space.
TabCruzer is said to feature a one-handed docking latch to ensure the tablet is properly positioned and secure within the docking station. The docking station features an optional locking mechanism to protect the iPad and deter theft while docked.
"Gamber-Johnson is proud to market the TabCruzer powered docking station for the iPad," says Tom O'Brien, product manager, Gamber-Johnson. "As business executives, sales professionals and service and field workers spend more hours on the road, TabCruzer will provide them with the full functionality of their iPad's features while on-the-go, including access to important information and the ability to stay connected with customers and businesses."
The TabCruzer comes with a 12-volt DC power supply, USB cable for charging and 3.5 mm stereo cable. The USB cable can disconnect from the power supply and connect to a computer for convenient syncing of information, Gamber-Johnson says. In addition, users can play back audio by integrating with a vehicle's sound system through the use of the 3.5 mm stereo cable.