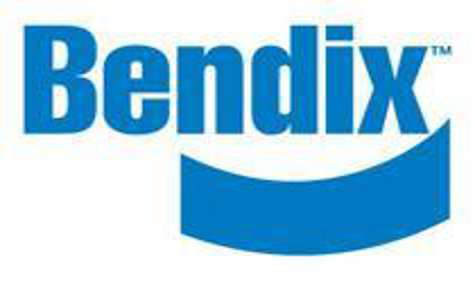 Bendix Commercial Vehicle Systems LLC has been recognized for achieving workplace safety milestones at its headquarters in Elyria, Ohio. The company was honored for remaining accident-free at its Elyria facility in 2011, and earned a special award for surpassing 3 million accident-free hours between 2008 and 2011.
The awards were presented by the Lorain County Safety Council, a joint venture between the Ohio Bureau of Workers' Compensation and the Lorain County Chamber of Commerce.
Bendix Spicer Foundation Brake LLC (BSFB), a joint venture between Bendix Commercial Vehicle Systems and Dana Commercial Vehicle Products, LLC, also received recognition for an accident-free 2011 at its Elyria headquarters.
The Occupational Safety and Health Administration (OSHA) defines a recordable accident as a workplace injury that requires medical attention beyond first aid.
"Bendix has always taken pride in its world-class safety record, and these awards are particularly gratifying, indicating that Bendix values safety at every level of the company," says Maria Gutierrez, Bendix health, safety, and environmental manager. "These milestones reflect our emphasis that safety is everyone's responsibility, and that every employee's attentiveness can serve as an example to others."
In 2011, Bendix implemented STOP (Safety Training Observation Program), developed by DuPont. The STOP strategy focuses on strengthening safety awareness leadership and increasing employee participation in safety programs, providing formal training in observing and reporting situations that could create safety hazards in the workplace. STOP training has been completed at the Bendix headquarters, as well as at facilities in Huntington, Ind.; Vancouver, British Columbia, Canada; and the BSFB facility in Kalamazoo, Mich. Training is underway at the company's three plants in Acuña, Mexico. Company-wide STOP training is expected to be completed by the third quarter of 2012.
Between Sept. 5, 2008, and Dec. 31, 2011, employees at the Bendix Elyria facility worked 3,188,168 hours without a lost-time accident, one of the longest accident-free spans the Lorain County Safety Council has recorded.
"The mission of the safety council is to keep employees safe and to keep employees working, and it's extremely noteworthy that Bendix, one of the largest employers in Lorain County, has been able to do that for more than three years and 3 million hours," says chamber Director of Business Development Tony Gallo, who oversees the Lorain County Safety Council. "Bendix has created a culture of safety in everything they do, and this is what we strive for with all of our 150 safety council member companies."
Throughout the company, Bendix achieved a 50 percent reduction in recordable accidents in 2011.