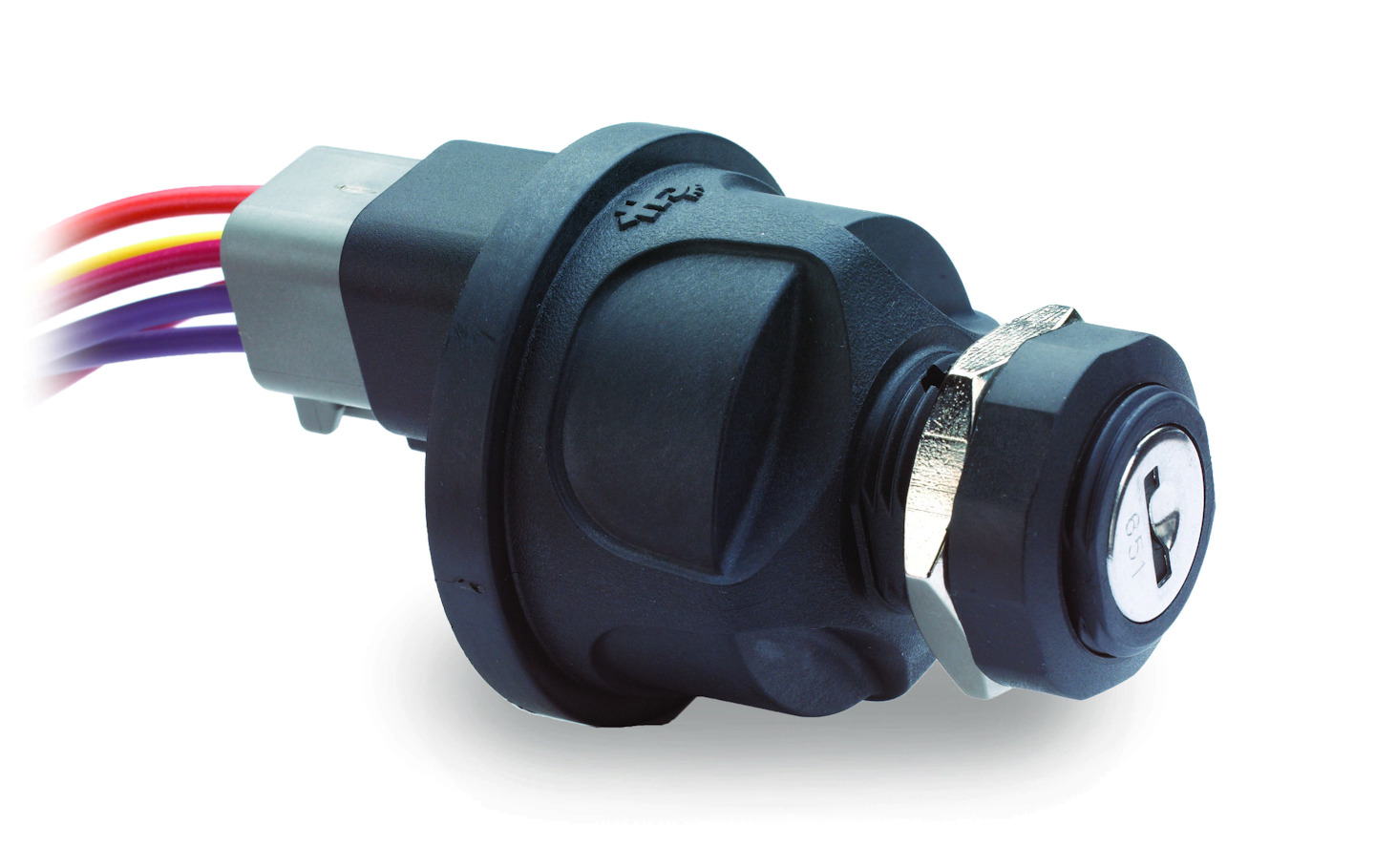 Cole Hersee has introduced its latest product in the 95060 series of sealed rotary switches.
According to Cole Hersee, the new reversing switch is weather-sealed and was constructed with engineering thermoplastic. The company says it stands up to corrosion much better than older metal models with similar functionality.
The 95060-37 is sealed to IP67 standards for resistance to rough weather, road splash and other harsh conditions, which Cole Hersee says makes it ideal for operations where reliability is paramount. For security purposes, the UL-recognized 95060-37 is supplied with two matching, double-bitted tumbler keys. Cole Hersee says it also comes equipped with an integral Deutsch connector that provides ease of installation while maintaining the switch's weather seal.
The 95060-37 provides the same three-position functionality as similar on-vehicle models: reverse, off and forward, the company says. It is available in 10A at 12V, 5A at 24V, 3A at 36V, or 2A at 48V.