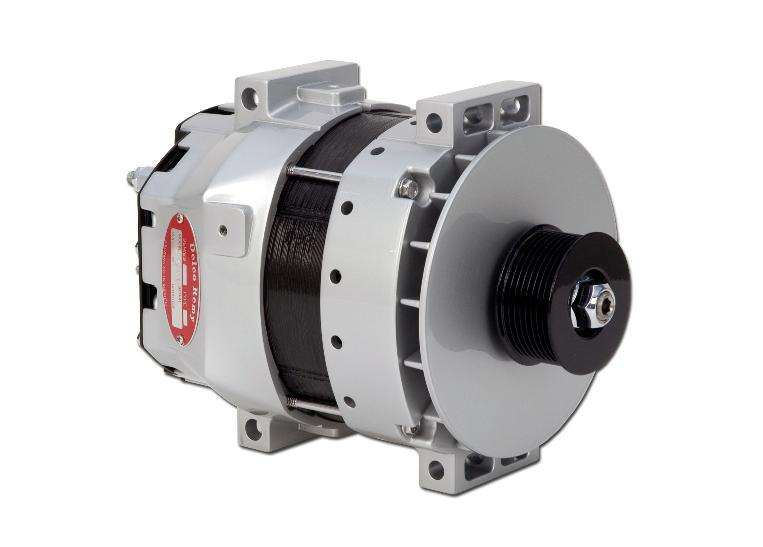 Remy International, Inc., manufacturer and distributor of Delco Remy brand heavy-duty starters and alternators, has released a new alternator to the aftermarket.
The 55SI model has a brushless design and is rated at 420 amps at 12 volts, and up to 275 amps at 24 volts.
"The 55SI is the highest output Delco Remy alternator — not to mention the highest output machine in its class," says Eric Bippus, senior vice president, aftermarket sales and marketing. "No other alternator can provide this combination of performance, a brushless design and an efficiency rating of 80 percent in this frame size."
The 12-volt 420 amp model is commonly used in the aftermarket on fire and rescue trucks due to its compact design and high output performance at engine idle, the company says.  The 55SI is available today on new fire truck orders at all original equipment manufacturers (OEMs).
Delco Remy says it is an ideal application for utility and work trucks in order to power inverters and plug-in power tools, lights and other electrical equipment. One 55SI is said to replace a dual alternator system, freeing up space under the hood for other accessories. Delco Remy also says it supports the electrical load requirements of long haul trucks equipped with multiple battery auxiliary power units (APUs).
The 24-volt models, rated at 250 and 275 amps, meet the high electrical load demand of transit buses, mining equipment and other off-highway vehicles, Delco Remy says. The 55SI high output alternator currently is standard equipment on wheel loader and grader applications with a major off highway OEM.