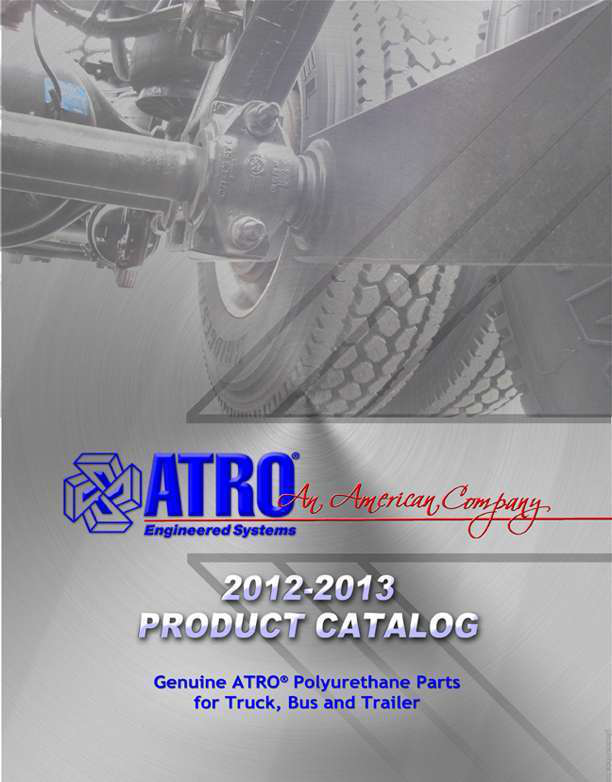 ATRO Engineered Systems has published a new product catalog. With nearly 800 part numbers, ATRO says the new catalog includes 161 part numbers added since the publication of its previous catalog.
Included in the catalog is a reference guide explaining ATRO's part numbering system.  With the expansion of the torque rod line, ATRO says a chart has been added to assist customers in locating specific aftermarket replacement torque rods.
The expanded product offerings demonstrate ATRO's commitment to growing the line and product mix to meet the needs of its customers, the company says. ATRO says it will continue to add products customers have requested in an attempt to meet all of their needs.
ATRO's catalog is available for download by going to https://www.atrobushing.com/atro-catalog.php. Upon completing the requested information, you will be emailed a link to download the catalog.