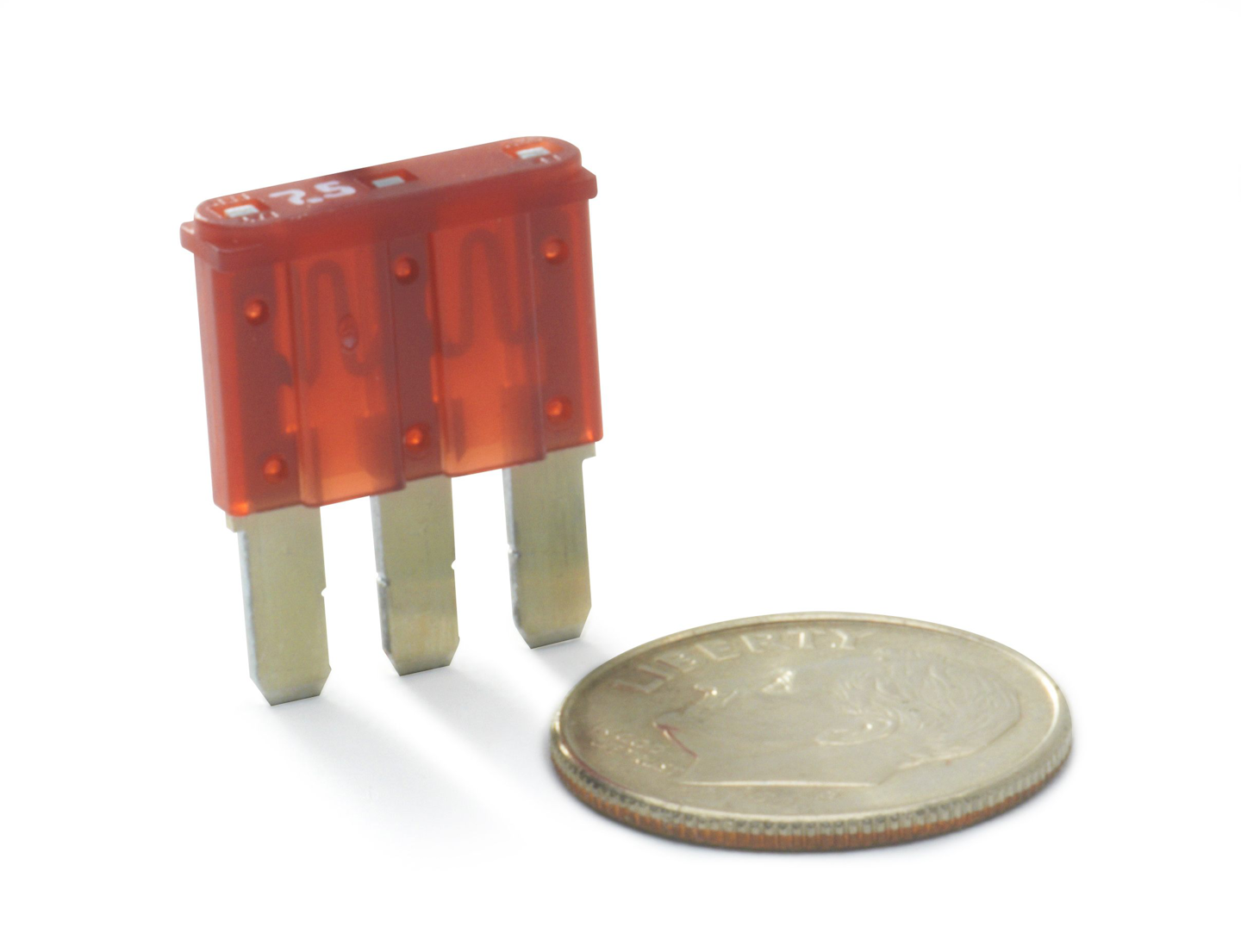 Littelfuse, Inc. has introduced its new MICRO3 line of blade fuses. This new line combines two individual fused circuits in a single sub-miniature body, which Littelfuse says makes it an ideal solution for space-constrained electrical systems.
The MICRO3 is less than 15mm wide and Littelfuse says it offers the same 5mm terminal spacing and electrical performance as its single-fuse counterpart, the MICRO2. It is also said to be designed to perform in a wide thermal operating range, from -40°C to over 125°C, and is therefore rated for high temperature (under hood) operation. In addition the MICRO3 offers a tighter overload tolerance than industry standards, which enables customers to further optimize their wiring systems.
The MICRO3 is said to be available in four different current ratings, ranging from 5A to 15A, with a 32 VDC rating and standard 2.8mm terminals. Littelfuse says these products allow for more circuits in a smaller space, helping to decrease harness weight, maximize available area and lessen overall complexity in automotive and other applications.
"The Micro3 allows more fuses to be packaged into a smaller area, thus reducing system costs and helping to solve space constraint issues," says Julio Urrea, director of product management-advanced engineering for Littelfuse.