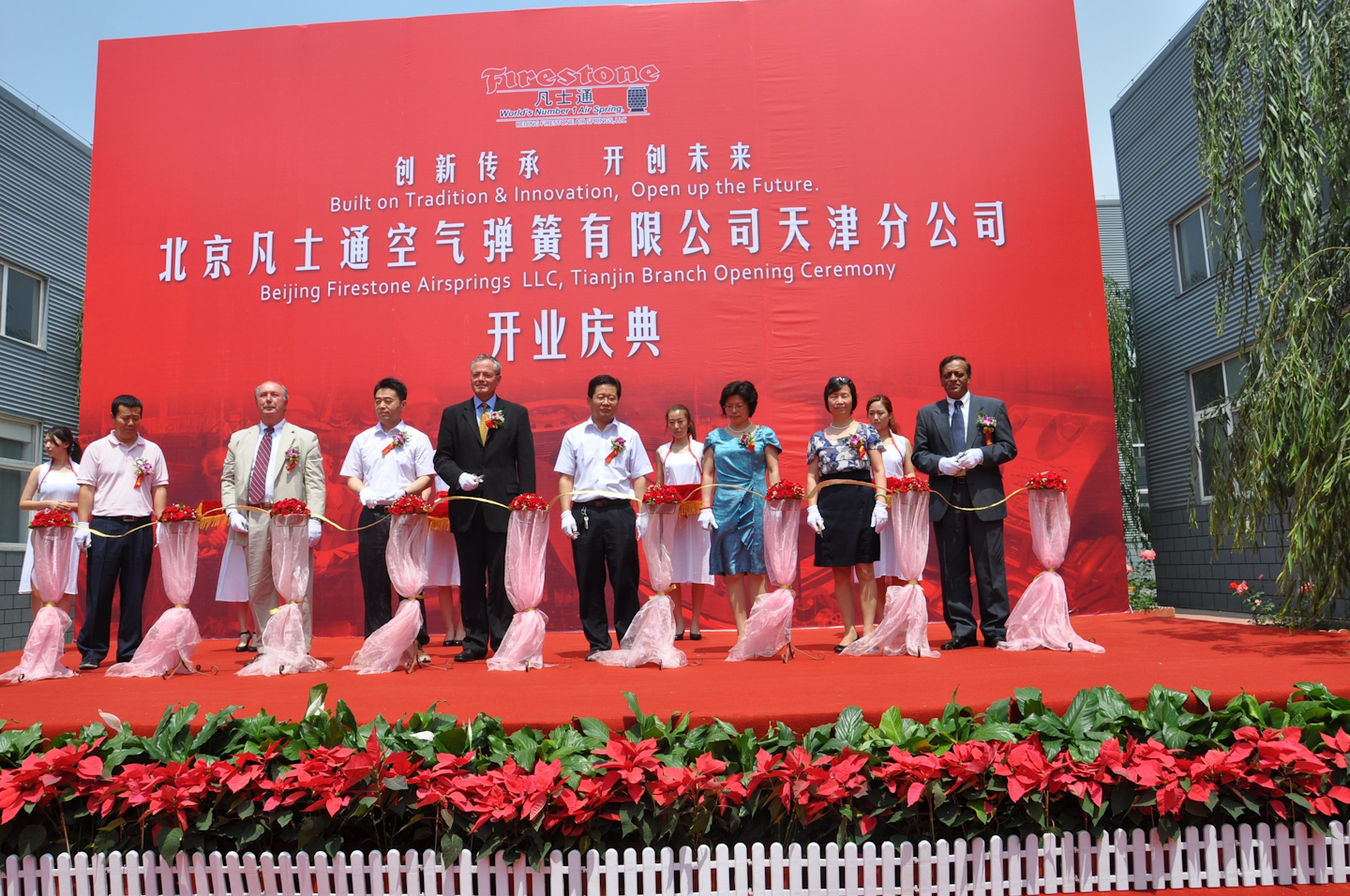 Firestone Industrial Products has expanded its global air spring presence with the addition of a new manufacturing facility in Tianjin, China.
"This facility is the centerpiece of Firestone Industrial Products' plan to meet the global needs of our heavy-duty customers worldwide. With the opening of the Tianjin facility, we have a sales and manufacturing presence in North and South America, Europe and Asia," says John Vincent, president of Firestone Industrial Products.
Firestone says its Airide air springs, specifically designed to meet a variety of heavy-duty vehicle suspension applications, will be manufactured at the plant.
"Firestone Airide air springs meet and exceed strict global quality standards. We are committed to supporting the air spring needs of the Asia market and this facility better positions us to accomplish this goal," says Vincent.