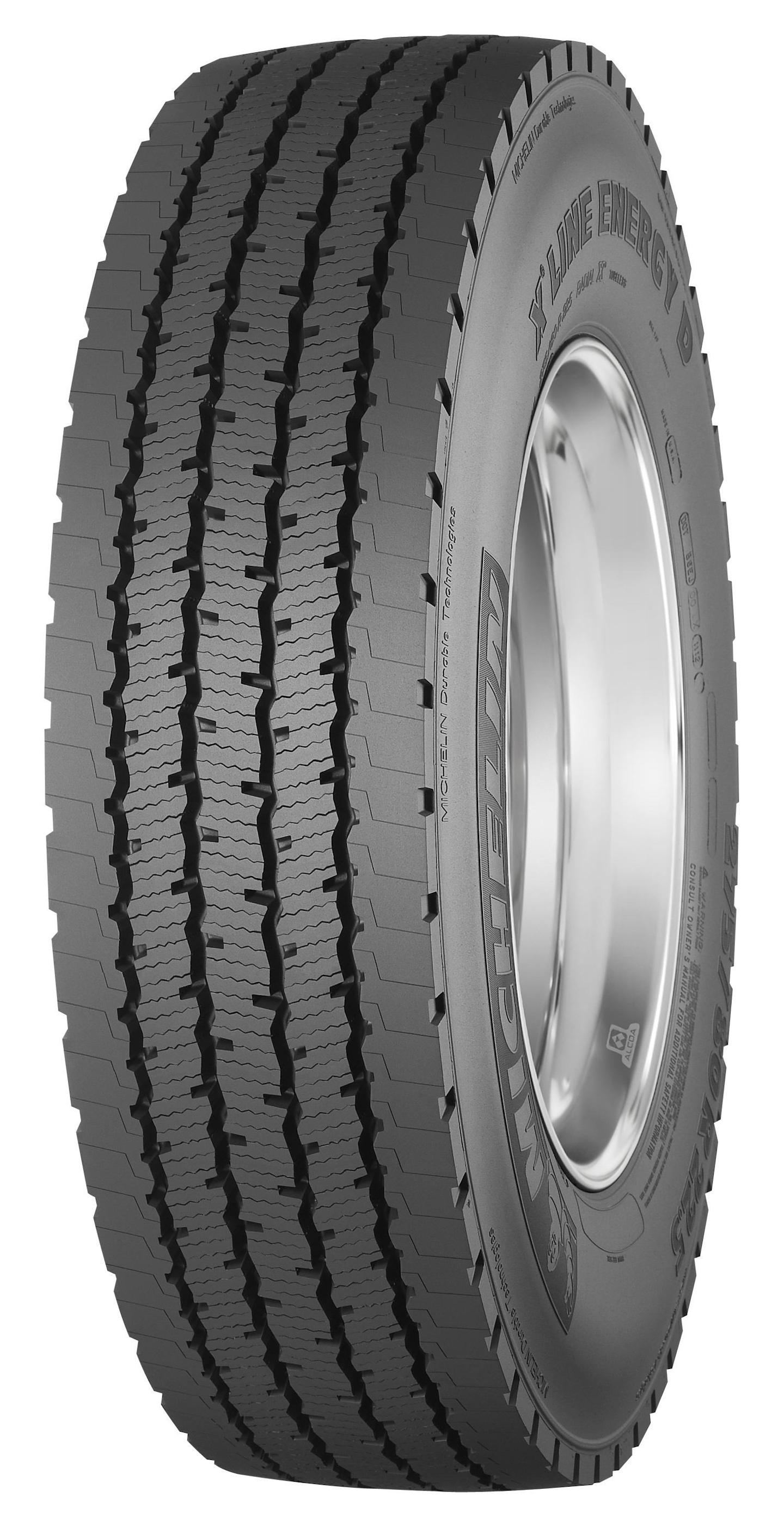 Michelin Americas Truck Tires has released its new X Line Energy D tire, a SmartWay verified tire the company says is designed to provide fuel economy and exceptional tread life.
"The Michelin X Line Energy D tire breaks the paradigm of a traditional fuel efficient drive tire in line haul by featuring an aggressive tread pattern that delivers excellent fuel efficiency together with leading tread life," says Ted Becker, vice president of marketing for Michelin Americas Truck Tires. "The Michelin X Line Energy D gives fleets that want Smartway-verified fuel economy the added benefit of more wear and traction."
Michelin says the tire delivers SmartWay-verified fuel economy with wear resistance by utilizing Michelin's dual energy compound tread. The top layer of tread rubber is balanced, and is said to deliver fuel efficiency while exhibiting the needed wear properties to resist tread scrub, while the bottom layer of tread rubber maintains cool casing temperatures for low rolling resistance and extended casing life.
The X Line Energy D tire also employs Michelin's proprietary Matrix Siping Technology, the first time it is offered in a line haul energy drive tire, the company says. Matrix Siping Technology offers the interlocking tread action for excellent traction and even wear. Michelin says the zigzag, grooved walls of the siping provide biting edges for traction and excellent water and snow evacuation.
The Michelin X Line Energy D tire currently is available in two sizes 11R22.5, 275/80R22.5, and Michelin says it will be available in sizes 11R24.5 and 275/80R24.5 during the first quarter of 2013.
Michelin also has added TravelCenters of America (TA), operator of the TA and Petro Stopping Centers branded travel centers, to its service network for the Michelin X One tire. The company says this will expand Michelin's service network of the X One tire to more than 2,000 locations nationwide.
"TA has a comprehensive offering for drivers and fleets. Michelin is looking forward to working with the TA/Petro network to offer the fuel and weight savings benefits of the Michelin X One tire to their customers," says Vic Koelsch, chief operating officer, Michelin Americas Truck Tires.