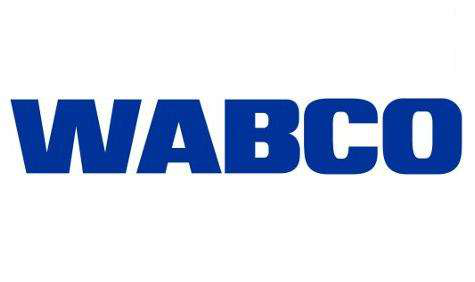 WABCO Holdings Inc. is introducing two of its newest heavy-duty brake products and a new manual transmission system this week at the IAA Commercial Vehicle Expo in Hanover, Germany. The products are WABCO's Maxx air disc brake technology, a high-performance, single-piston braking product for trucks, buses and trailers, and its electronic braking system (EBS) for hybrid trucks and buses, which WABCO says is the heavy-duty industry's first EBS technology that adapts to a wide range of commercial vehicle types and different drivelines. WABCO also is releasing its OptiDrive automated manual transmission system, which is designed to support hybrid drivelines.
The Maxx air disc brake line includes the Maxxus 22 for trucks and buses, and the Maxxus 22T for trailers. WABCO says its Maxx range reduces a vehicle's overall weight, boosting fuel efficiency and enabling more transport payload. Maxxus 22 is the lightest air disc brake of its kind, the company says.
"Our new and improved Maxx range further demonstrates WABCO's technology leadership as we extend our breakthrough single-piston air disc brakes into specific truck, bus and trailer applications in different regions of the world," says Mike Thompson, vice president of compression and braking for WABCO. "WABCO's Maxx and Maxxus air disc brakes represent a game-changing generation of high performance, low weight braking technology that further improves vehicle safety and efficiency through our passion for innovation."
WABCO says its new EBS technology provides hybrid-driven commercial vehicles with energy recovery across the industry's diverse drivelines by recuperating the vehicle's braking energy in most of the brake actions. It also is said to extend the company's range of hybrid-related technologies that help OEMs advance vehicle efficiency and improve environmental friendliness.
The OptiDrive automated manual transmission system optimizes gear shifting, WABCO says, and can reduce a vehicle's fuel consumption up to 5 percent. The transmission system also can be combined with E-Comp and Fuel Guard, two electronic air management units for hybrid and pure electric vehicles, that can reduce fuel consumption even more, WABCO says.
"Our newest electronic braking technology for hybrid vehicles marks another breakthrough in energy recuperation, further extending WABCO's technology leadership in support of hybrid and electric drivelines," says Jean-Christophe Figueroa, vice president of vehicle control systems for WABCO. "WABCO innovations in electronic braking, transmission automation and air management further enable hybrid systems for trucks and buses, which are projected by their manufacturers to deliver fuel savings up to 35 percent, a major environmental benefit over a vehicle's lifetime."