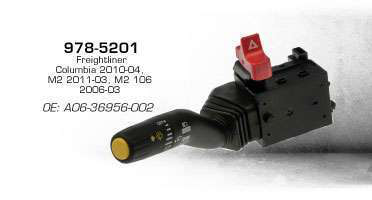 Dorman HD Solutions has added new parts to its heavy-duty aftermarket product line.
The company says its new products are:
A coolant fluid reservoir for Peterbilt and GM medium-duty trucks.
A multi-function switch for headlights, wipers and hazards for Freightliner vehicles.
A window regulator for Peterbilt trucks.
For more information about the products, see www.dormanhdsolutions.com.