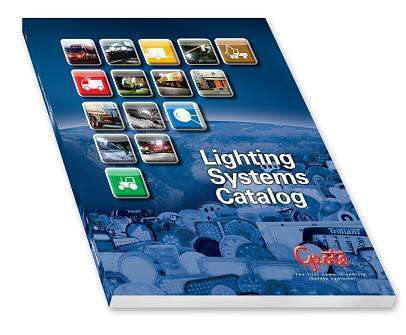 Grote's new Lighting Systems Catalog is now being distributed to customers, business partners, and sales organizations.
According to Grote, the catalog has been reorganized to reflect the constantly changing needs of its distribution network. The 244-page document includes information not always found in a conventional parts listing material, and retains much of the material and format of its previous versions, the company says. It also is complete with QR codes.
"We know that to stay current, a printed catalog needs to be produced to harmonize with and link to information found on websites and other media platforms," says Tom Draper, Grote marketing manager. "We feel it's important to provide solutions that go beyond specific products in order to help distributors and fleets realize productivity and profitability solutions that go beyond hardware solutions. That's why we are presenting certain new cutting edge product lines in a family format, rather than listing them individually.
"We consider ourselves part of the community we serve, so we're also offering solutions to decrease unscheduled maintenance downtime, and to help customers comply with CSA rulings."