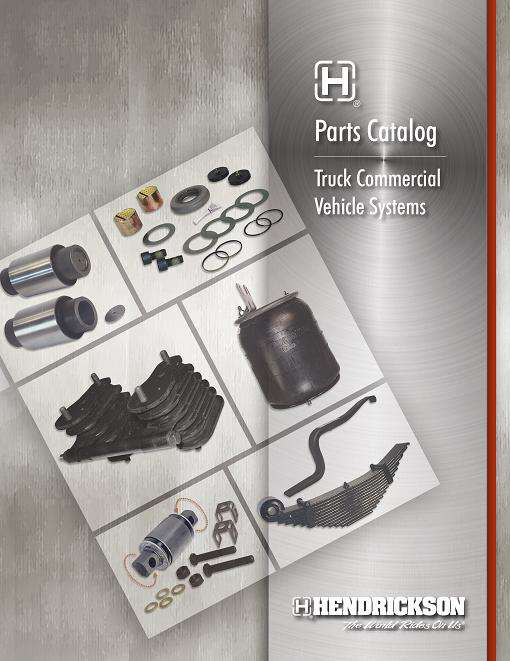 Hendrickson has updated its parts catalog for truck commercial vehicle systems with extensive parts listings, exploded views, selection guides, product profiles and popular kits.
The new comprehensive catalog is said to simplify identification, specification and selection of Hendrickson truck suspension systems parts, and works well as a companion tool for the Hendrickson website, www.hendrickson-intl.com.
"We are excited to have our new release of the truck parts catalog containing new products and updated information on current products," says David McCleave, director, Hendrickson Truck Commercial Vehicle Systems. "Our customers look forward to having a comprehensive parts catalog that contains all our Hendrickson truck systems part information in one publication, whether that customer is servicing the vehicle at a parts counter, or is an end user. Providing the correct information to service Hendrickson systems with the correct genuine parts is our goal."
For more information, or to order a Hendrickson Genuine Parts catalog, go to Hendrickson's website or 866-755-5968.