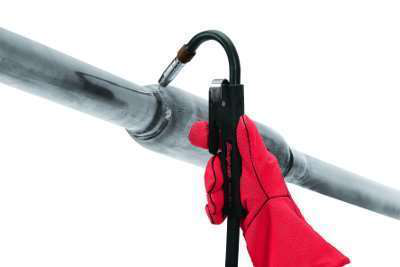 Snap-on introduces the Flexible Neck MIG Torch (CKS15FN1030,) designed for welding on exhaust pipes without needing to lower the exhaust system.
"Our new Flexible Neck MIG torch allows our customers to mock-up an exhaust system, weld completely 360-degrees around each of the joints, all without having to lower the system to gain access," says Mike DeKeuster, category manager for Snap-on. "The torch provides increased accessibility to the top of the pipe especially when there is limited space due to an obstruction such as the floorboard. This is a great time saver for the service technician, and virtually eliminates the need to loosen up exhaust hangers and flanges."
With its flexible neck, the torch can be placed in an infinite number of positions, Snap-on says. The CKS15FN1030 also is said to include the torch and cable, and is designed to work only with the Snap-on welding machines: MM140SL, MM250SL, MM350XL, MIG140, MIG220, YA212AIND and FM140A.