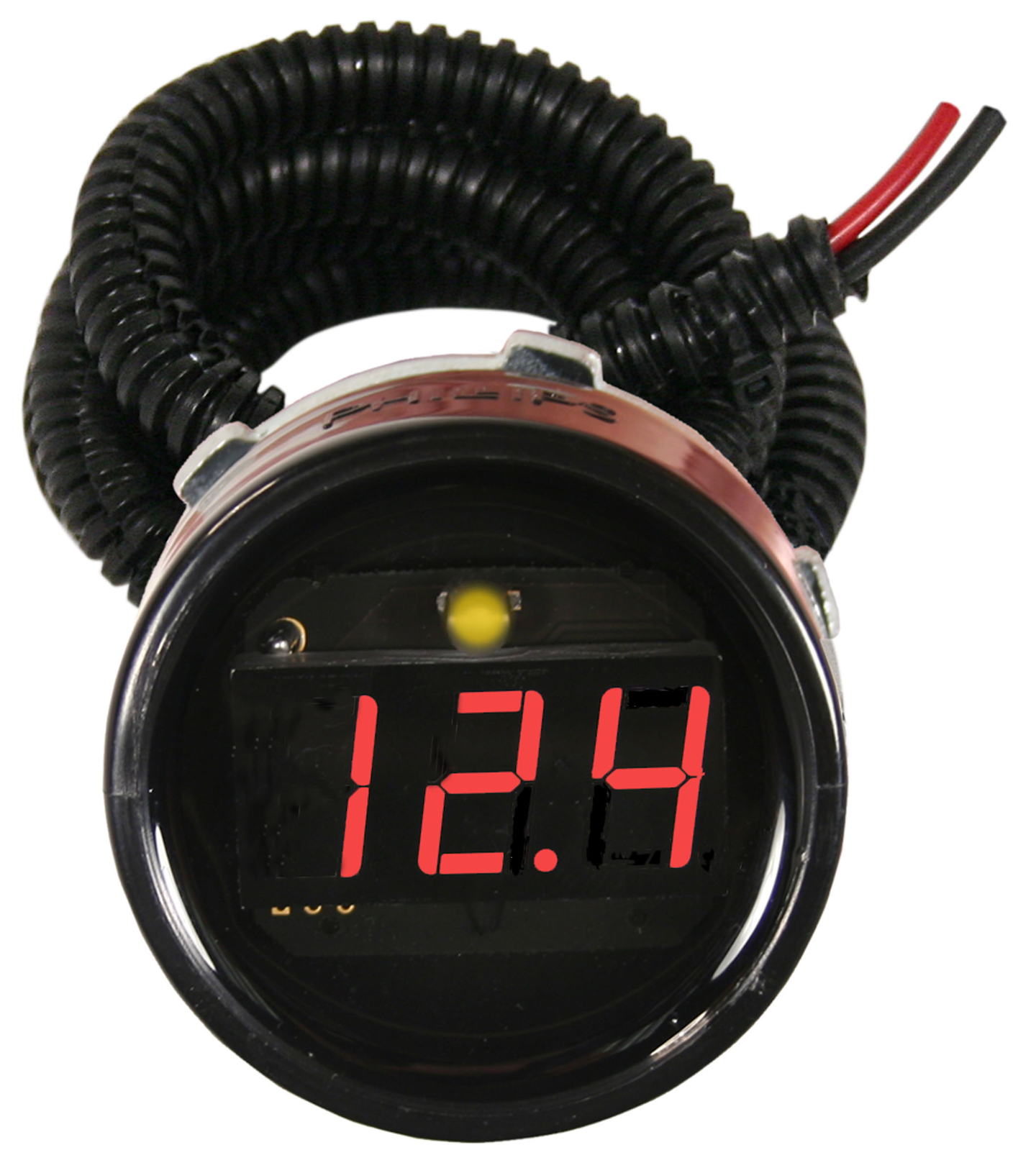 Phillips Industries has introduced the next generation of its V-Check battery status indictor.
The V-Check II digitally monitors the state of power for any battery, particularly lift gate batteries, to ensure all work that needs to be performed can be performed, the company says. If the V-Check II signals less than optimum power, Phillips says the battery can be charged before a situation occurs where battery power is required but not available.
The Phillips V-Check II also features a large display surface for the digital read out of the battery state of charge. Both the voltage measurement and percentage of battery life remaining appear every 15 seconds. Phillips says the LED light feature instantly shows if the battery is ready to complete the day's work. Green indicates available power 12.6V to greater than 15V, yellow between 12.4V and 12.5V and red below 9V to 12.3V, the company says.