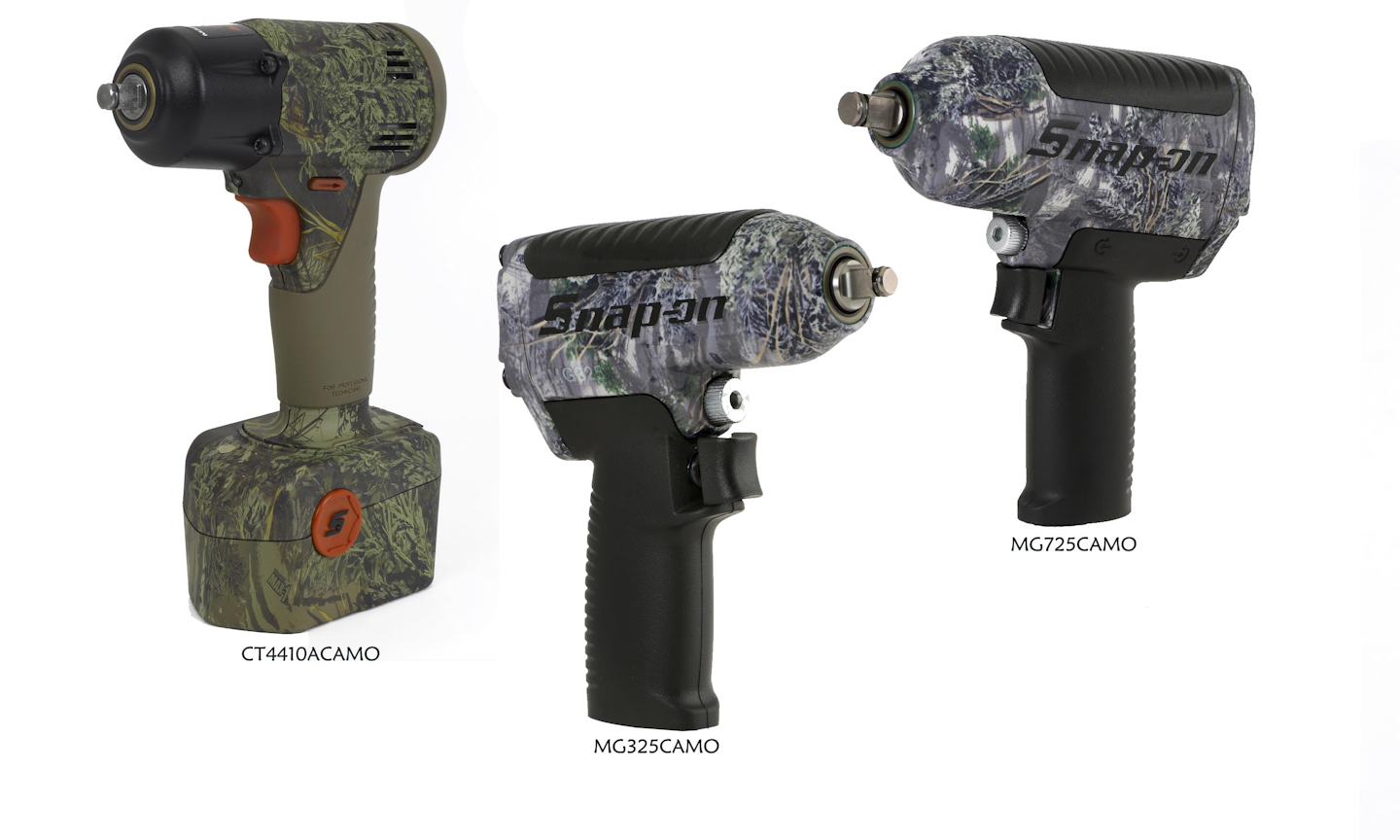 Snap-on renewed its partnership with Realtree to create a unique camo design for its CT4410A, MG325 and MG725 cordless impacts.
Rodger Isetts, product manager for Snap-on, said the company saw a large response with the previous release of their Realtree Advantage MAX1, and decided to roll the pattern out to its heavier duty impacts.
The CT4410ACAMO cordless impact features a heavy duty impact mechanism with 230 ft. lbs. of torque and 150 ft. lbs. of maximum torque. The Snap-on MG725CAMO 1/2-inch impact wrench has 810 ft. lb. of max torque. The MG325CAMO 3/8-inch impact wrench has 425 ft. lbs of torque and is enclosed in a one-piece housing.