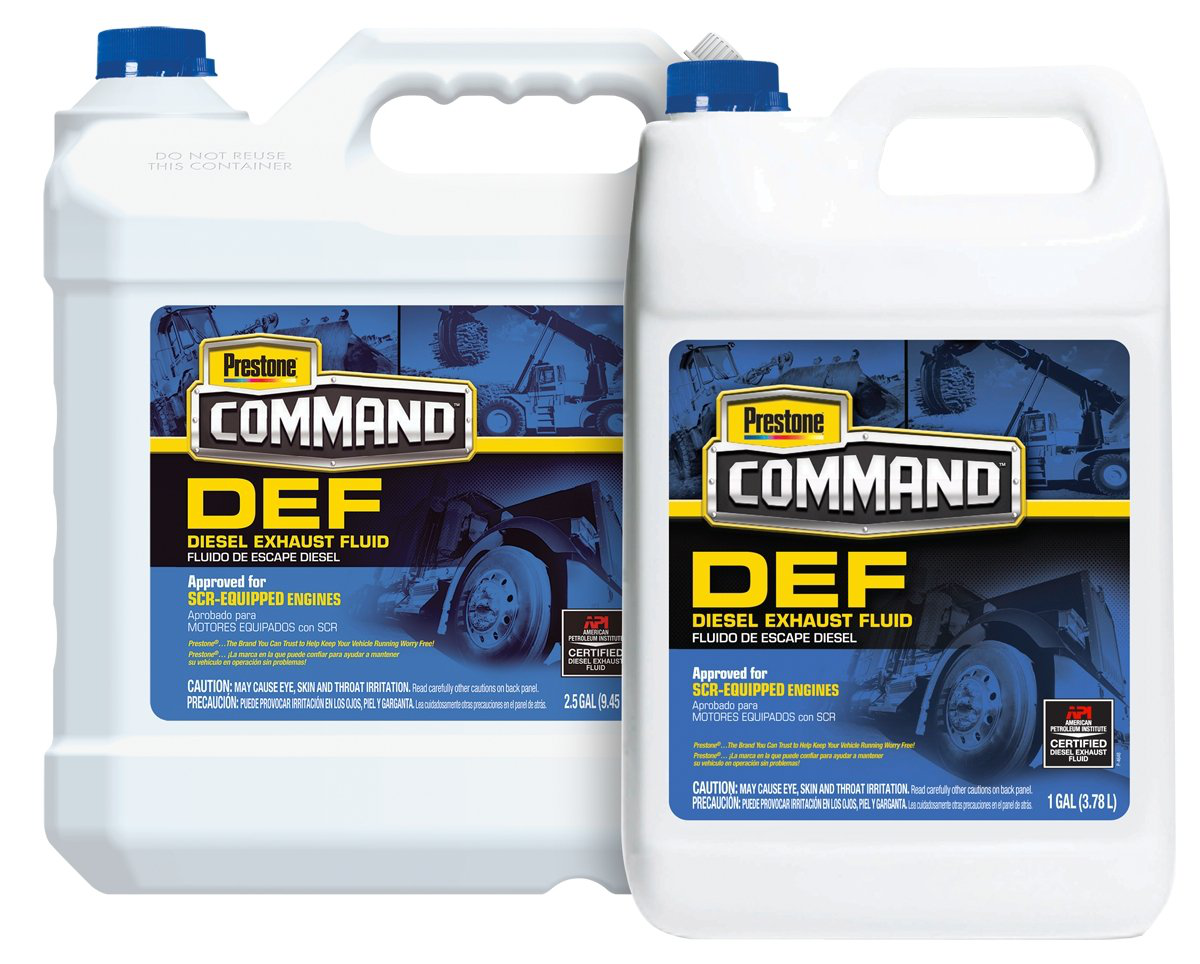 Prestone Products Corporation announced this week the availability of its new line of Prestone Command Diesel Exhaust Fluid (DEF).
Prestone Command is the first DEF launched by Prestone and has been developed for use in all diesel engines equipped with a Selective Catalytic Reduction (SCR) system.
Prestone Command DEF is a colorless, odorless, non-toxic and non-flammable liquid solution consisting of 67.5 percent demineralized water and 32.5 percent high-quality automotive-grade urea and meets all API and ISO 2224-1 manufacturing specifications. Prestone's DEF is available in 1- and 2.5-gallon (3.78- and 9.45-liter) containers, as well as 55-gallon (208.2 liter) drums and 330-gallon (1,249.19 liter) totes.
According to Prestone, the new line is available exclusively to the heavy-duty market, and will begin shipping in March.