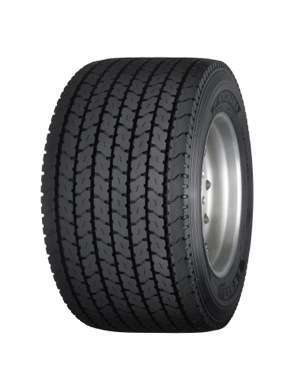 Yokohama's newest commercial tire (the TY517) has been added to the U.S. Environmental Protection Agency's (EPA) SmartWay list of verified technologies.
Yokohama, which now has nine products recognized as SmartWay "low rolling resistance tires," will debut the TY517 in booth No. 14124 at the Mid-America Trucking Show, March 21-23 at the Kentucky Expo Center in Louisville, Ky.
The TY517 is an ultra-wide base drive tire available in size 445/50R22.5.
"The TY517 meets the SmartWay program's stringent verified low rolling resistance criteria because it runs cooler and helps reduce fuel consumption, which cuts costs for fleets and benefits the environment," said Rick Phillips, Yokohama's director of commercial sales.
SmartWay Transport, a collaboration between the EPA and the freight industry, is designed to improve energy efficiency and reduce greenhouse gas and air pollutant emissions.