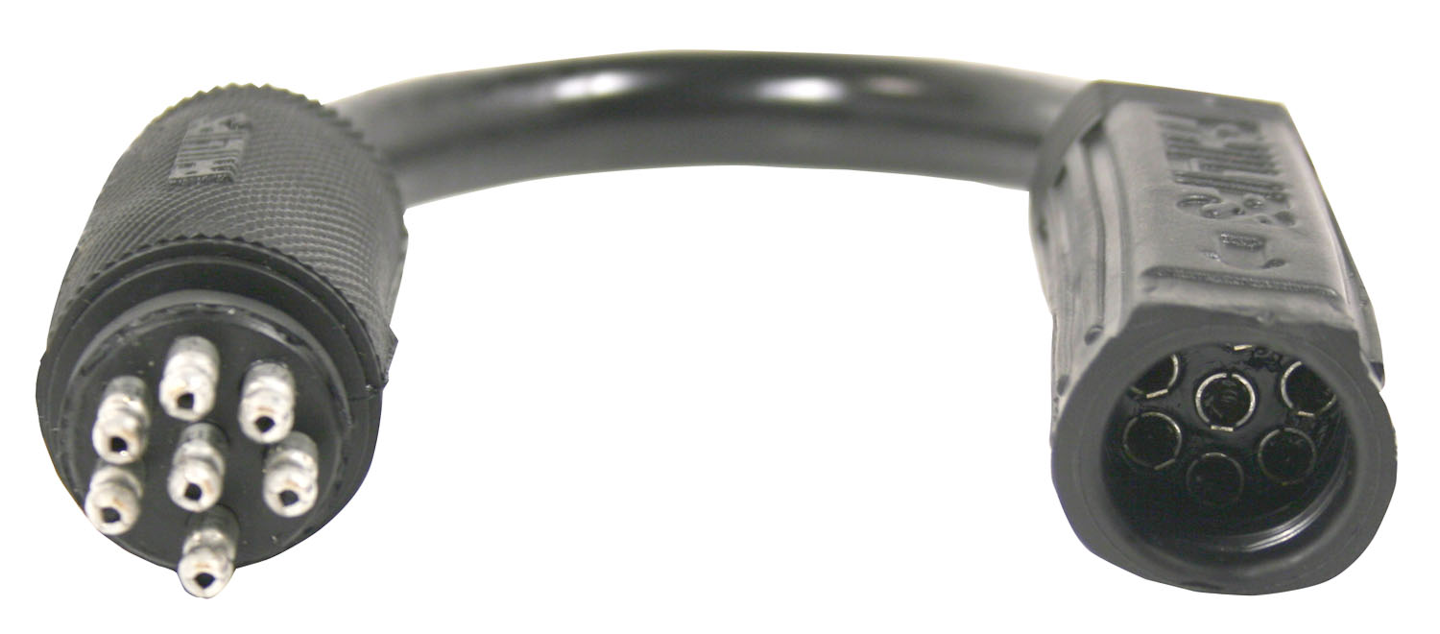 Phillips Industries has released a new electrical wiring harness adapter designed to connect its STA-DRY main or mid-main modular harness systems to STA-DRY SLIM-7 trailer harnesses.
The new STA-DRY Harness Adapter connects the round male style of the 36 series to the SLIM-7 female style of the 34 series.
The molded STA-DRY plug in the new harness adapter keeps moisture and contaminants from penetrating the electrical system and comes with pre-applied corrosion resistant dielectric grease.
The new adapter – part number 34-1903-006 – is available from authorized Phillips dealers.