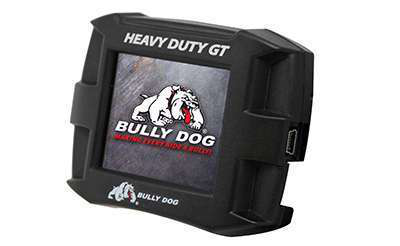 Bully Dog has introduced its new gauge tuner to the heavy-duty aftermarket.
The product is easily installed and provides an immediate increase in fuel economy, Bully Dog says. It works by connecting to an engine control panel with wire leads. Bully Dog says the tuner also boosts pressure, engine RPMs, coolant temperature, air flow, fuel rail pressure and other operating systems by changing the electronic tuning characteristics of the engine management system.
"I have seen a notable increase in fuel economy with the gauge tuner unit we have; about 15 percent," says Joe Parks, general manager of Romulus, Michigan-based Pilot Transport.
For more information about the product, go to www.bullydog.com.