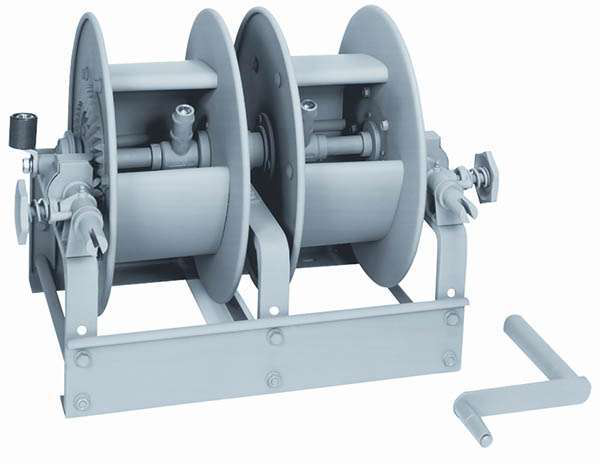 Hannay Reels will showcase its full line of industrial cable and hose reels for the trucking and transportation at The Work Truck Show in Indianapolis next week.
Visitors to the booth may enter to win a C16-10-11-DE portable storage cable reel including 100 feet of 14/3 cable. The C16-10-11-DE also features an adjustable cam-lock drag device to brake the reel as well as a crank handle permanently attached to the disc.
Among the other products expected to be featured by Hannay Reels are:
• TWCR Series Dual Arc Welding Reel: Designed to handle grounding and arc welding leads on same unit. Two independent spools hold separate lengths of welding cable; 400-amp rotary electrical device allows instant and continuous use.
• N400 Series Spring Rewind Gas Welding Reel: Non-sparking ratchet assembly, narrow frame design, ideal for use in limited space environments. Improves efficiency and safety of welding operations.
• N700 Series Spring Rewind Hose Reel: Specially engineered to streamline lubrication, washdown, air/water and a wide variety of applications. Features innovative spring rewind and declutching arbor to prevent damage from reverse winding.