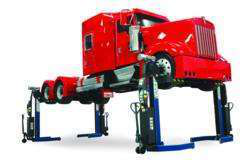 MAHA USA posted the highest revenue in the company's history in 2012. But they're not stopping there.
In addition to record breaking revenue, MAHA USA has increased its manufacturing capacity and is now producing hydraulic 2-post automotive lifts for the entire MAHA Group at its Alabama facility.
Moving forward into 2013, MAHA USA is partnering with Pinckard, Ala. community's local businesses to produce an image campaign with the area's premier cinematographer, Kennedy International Studios.