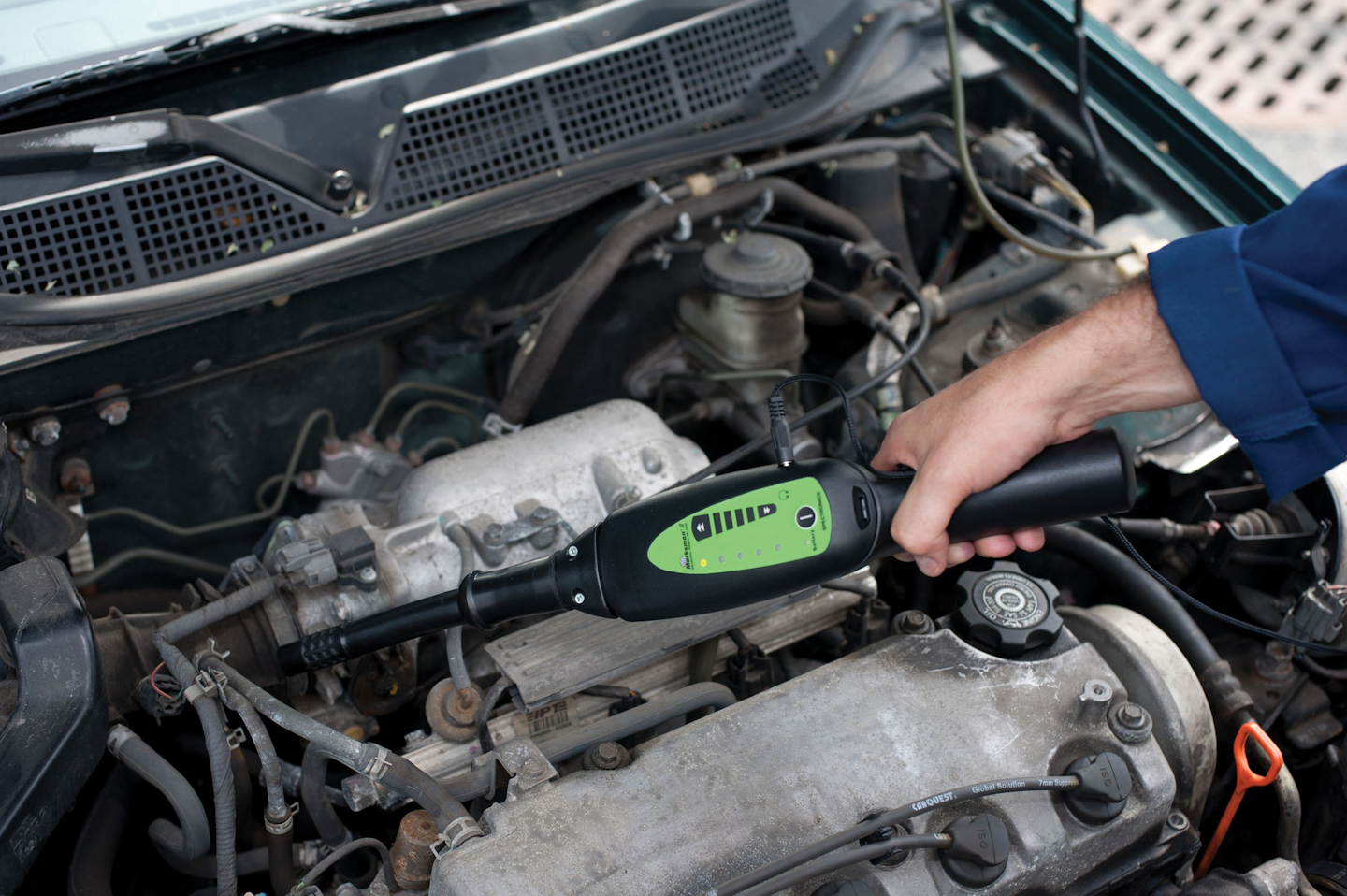 Tracer Products is launching its new Tracerline Marksman II ultrasonic diagnostic tool. The tool converts and amplifies inaudible ultrasonic sound into audible "natural" sound. Now service technicians can easily hear sounds that signify problems such as air brake leaks, compressed air leaks, vacuum leaks and tire leaks.
The Marksman II uses a two-tiered approach to ensure accurate diagnosis. Its receiver converts inaudible sound into audible sound using heterodyne circuitry. Sound Signature Technology then finetunes the audible sound into the natural sound emitted by the leak itself. A 5-LED signal-intensity indicator and audible alarm easily pinpoint the exact problem source.
The Marksman II can detect leaks from orifices as small as 0.004 in (0.1 mm) at 5.0 psi (34 kPa) from a distance of 12 in (30 cm). An Internal Noise Control feature buffers ambient noise, making it ideal for use in even extremely noisy environments.
The Marksman II comes complete with an ultrasonic receiver, headphones, hollow air probe, solid contact probe and an ultrasonic emitter that helps locate faulty seals, gaskets and weatherstripping in passenger cabs, trailers and other non-pressurized enclosures.