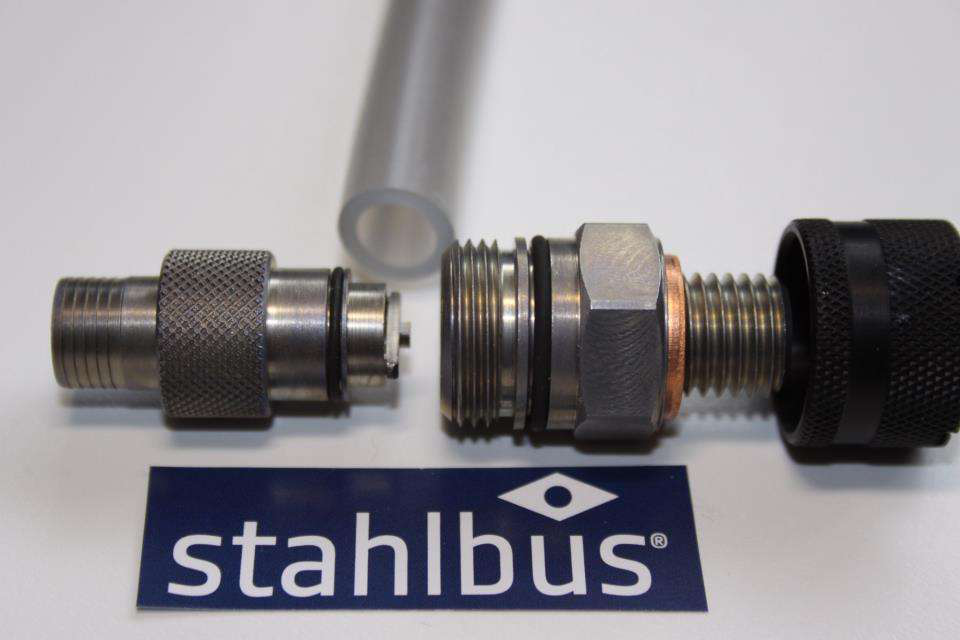 Stahlbus has introduced a new oil drain system.
The Stahlbus oil drain valve replaces the existing drain screw. When changing the oil, the cap unscrews and a hose connector is attached via quick release.
The company says the system was developed to eliminate spills and allows for the oil to be changed without a mess.
The valve opens when the connection is locked, allowing the oil to be drained into the provided container.
When disconnecting the hose connector, the valve closes automatically and you only have to turn on the cap.