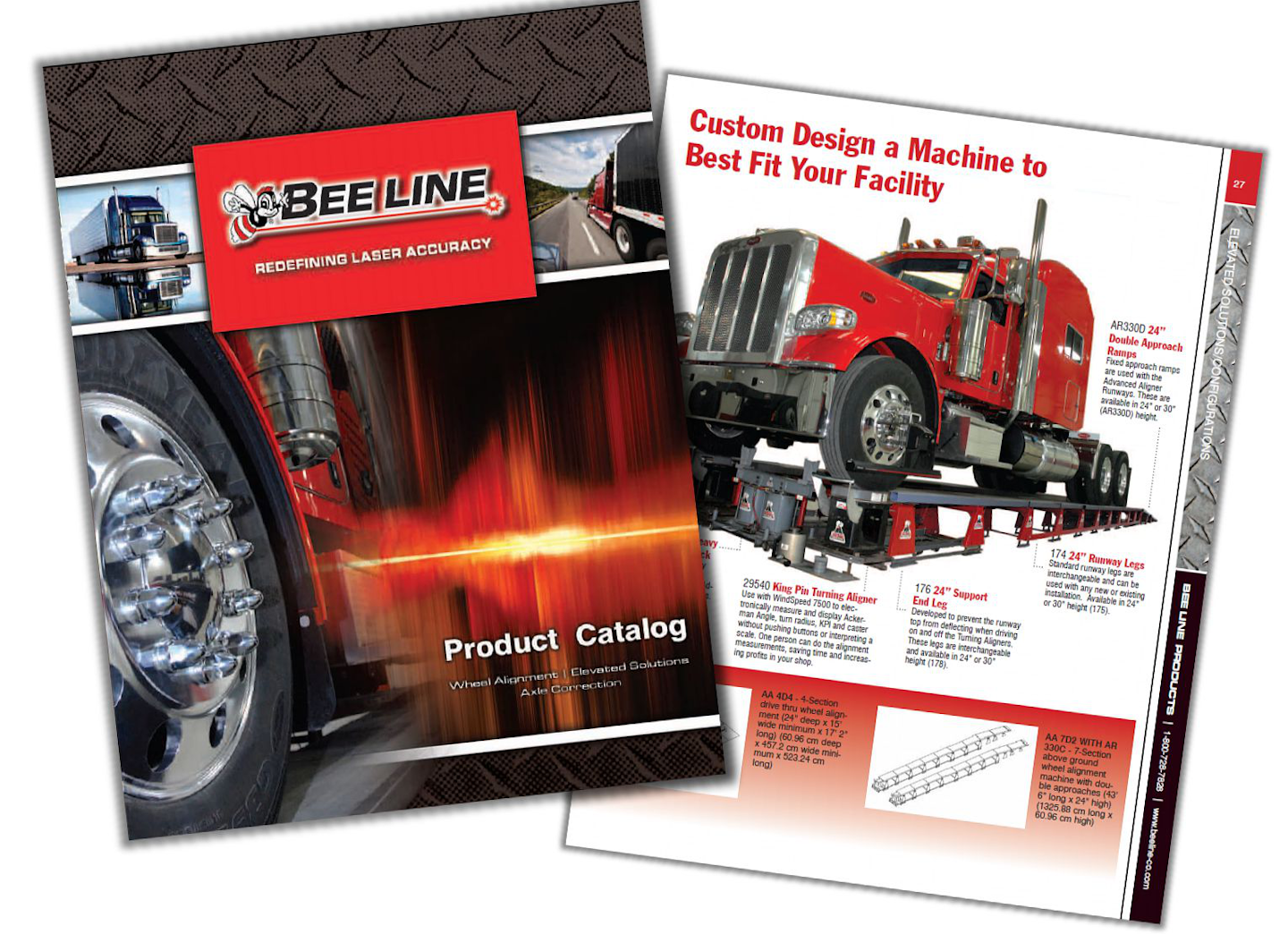 Bee Line has introduced a brand new, full-color, comprehensive catalog that showcases wheel alignment equipment, elevated solutions for alignment shops and axle and frame correction equipment for heavy-duty trucks and trailers.
In the new catalog, customers will find the recently released LC7500 Series Computer Alignment Systems broken down into manageable components to easily find the best solution for a shop, whether it's a mobile computer alignment system or a permanent system capable of complete alignment of heavy-duty vehicles.
Also featured are Bee Line's recently redesigned Space Saver Ramp and fully customizable Advanced Aligner Runways — both proven to be multi-functional workhorses, the company says. Various shop equipment is also showcased. These machines, such as the Smart Balancer II — the latest generation of on-the-wheel touch screen computerized systems that eliminate the guesswork when balancing wheels — are built with accuracy and precision in mind.
Bee Line says its front and rear truck axle correction tools also are highlighted, as well as pumps, rams and frame correction solutions. Detailed call-outs and photos accompany each major system, the company says. For more information, visit www.beeline-co.com.