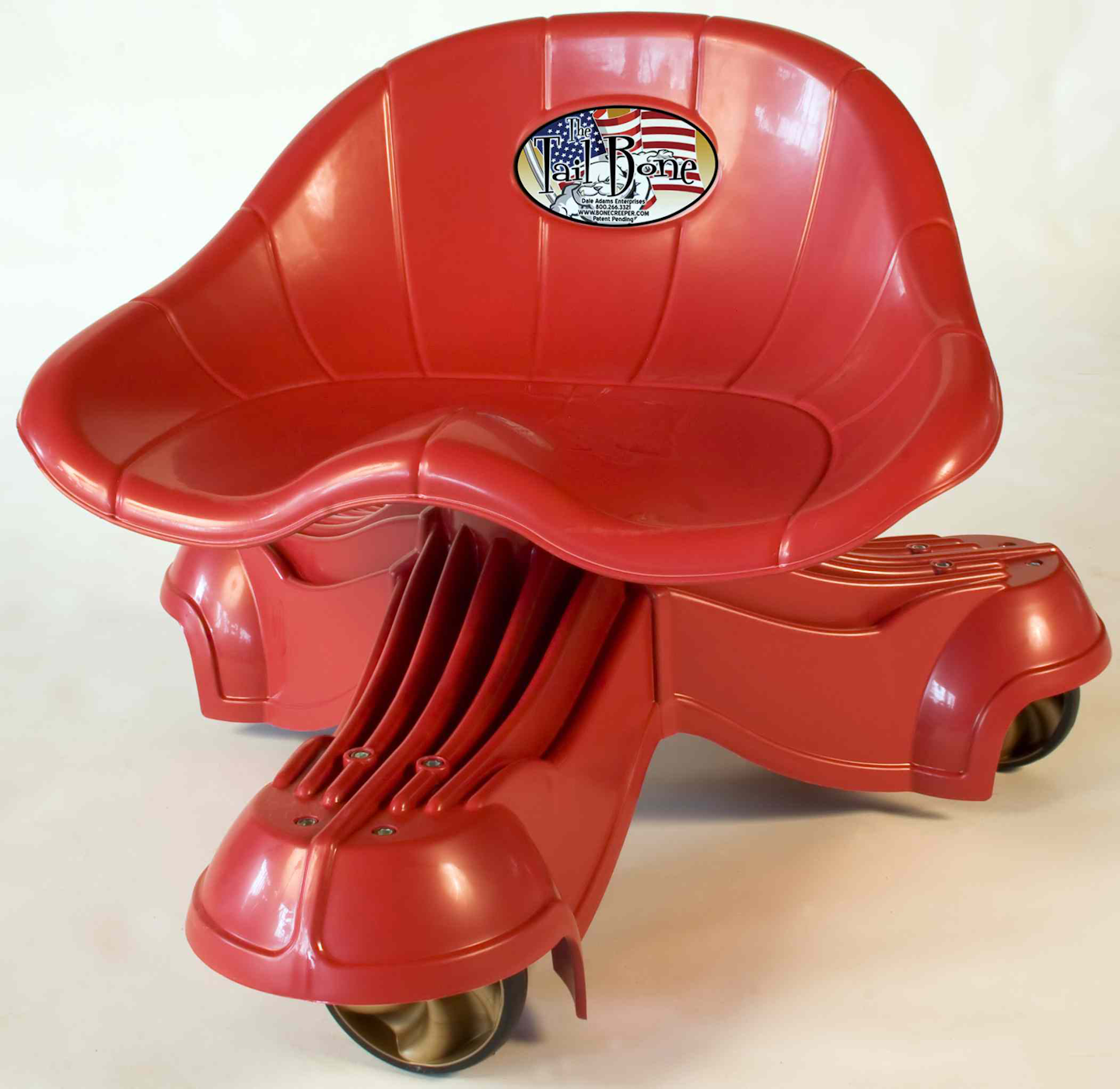 Dale Adams Enterprises has introduced a new rolling stool dubbed The Tail Bone.
Made with 5-inch wheels, the rolling stool rolls over cords, air hoses and debris with no tipping or flipping. Its unique bucket seat rotates with the user and the tripod base provides a stable working platform, the company says.
"Everyone knows our creepers don't tip or flip when they're rolling over anything on the floor. It makes perfect sense that we also make a rolling stool that can do the same thing," said Dale Adams, President of Dale Adams Enterprises.
The Tail Bone, and its larger sister product, The Tail Bone Rough Rider, employ a tripod design using high strength polypropylene copolymer, which is impervious to most solvents.
The Tail Bone has a 130 lb. rating per wheel and a seat height of 12-inches.
The Tail Bone Rough Rider has a 250 lb. rating per wheel and a seat height of 13 inches, making it a better option for outdoor use. Both have a 350 lb. weight capacity and a limited warranty.
The company says the stool is a good fit for welding, fabricating, construction work, painting, electrical and plumbing applications.