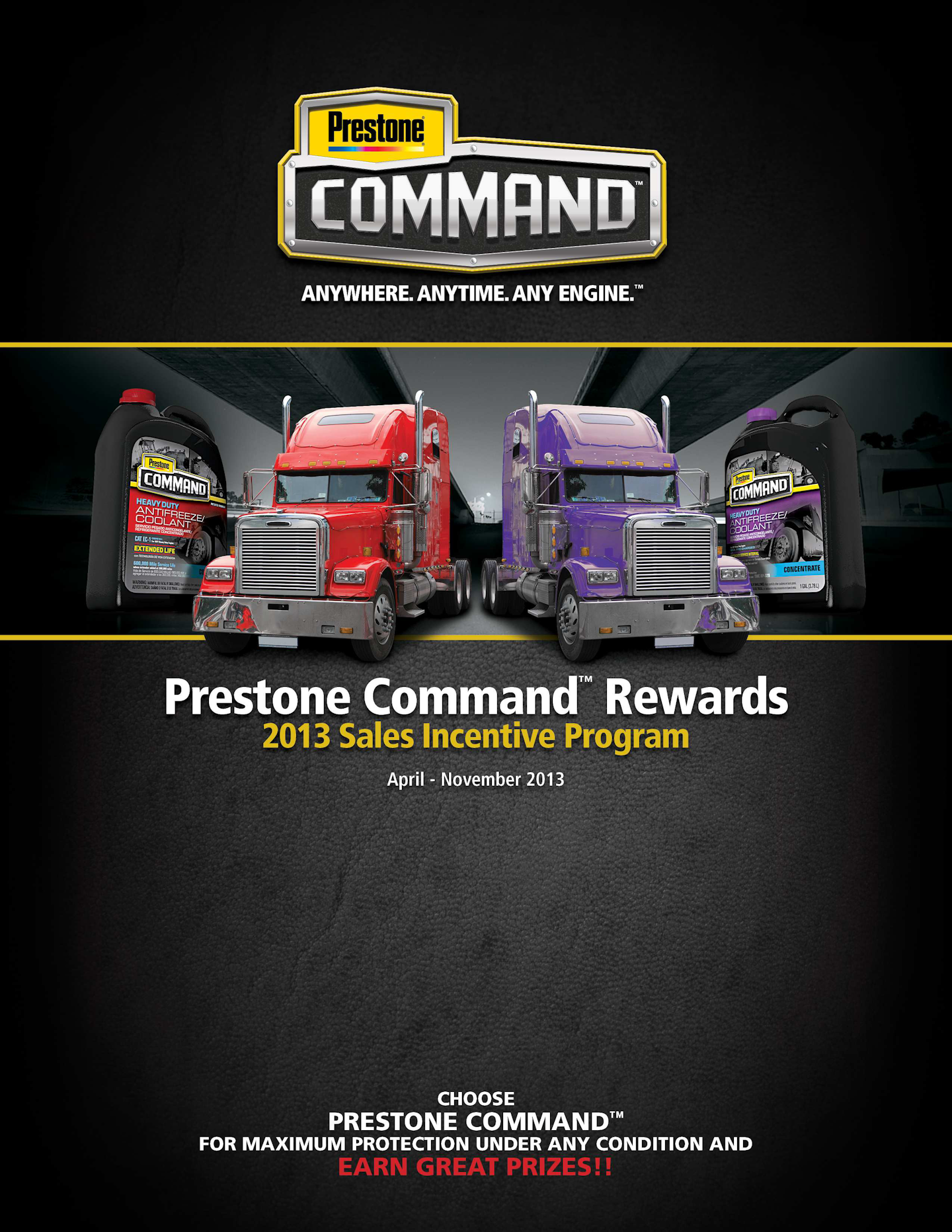 Prestone Products Corporation has launched its new Prestone Command Rewards program.
Designed as a way to help recognize its channel partners for their hard work and dedication, Prestone says the new rewards program also coincides with the recent launch of Prestone Command heavy-duty antifreeze/coolant products.
"Recognizing the value of our channel partners means a great deal to us at Prestone," says Tim Shipley, director of sales for Prestone. "Not only is the new Prestone Command Rewards program designed to help demonstrate our appreciation, but it is also an excellent way to help them grow their business. There are many reasons to do business with Prestone, including great products and service, and by launching our new rewards program, I believe we just added one more."
Prestone says entering the rewards program is simple and easy – just log on to www.prestonecommand.com, fill out the rewards program entry form, and purchase a total of 600 gallons of Prestone Command antifreeze to qualify for the program.
From April 1 through Nov. 30, 2013, channel partners earn one point for every gallon of Prestone Command antifreeze/coolant they sell, the company says, and they can redeem those points for everything from gift cards, golf equipment, electronics, appliances, sporting equipment, outdoor gear and much more. Prestone says the top 10 highest sellers by volume can even earn a trip for two to Puerto Rico and the PGA Puerto Rico Open at the Trump International Golf Club.