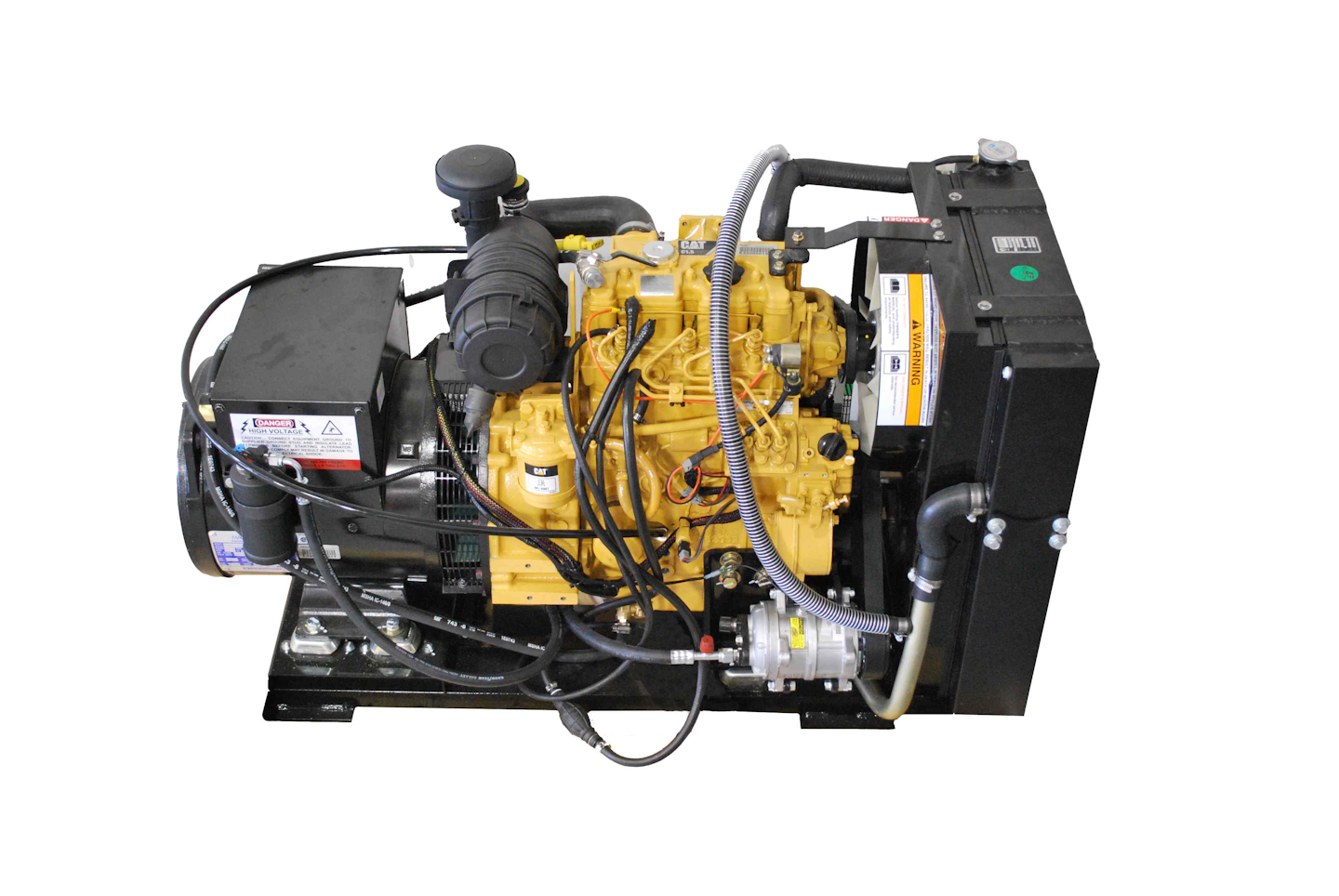 Perrin Manufacturing has designed a new APU system for emergency response vehicles, the SG-09 Smeal Green Auxiliary Power Unit.
The SG-09 was designed to address the growing demand among North American fire departments for smarter supplemental power generation and climate control systems that meet more stringent engine idling laws, reduce fuel consumption and lower maintenance costs, Perrin says.
In designing the SG-09, Perrin called upon its broad experience of designing and manufacturing HVAC and APU system for heavy-duty,off-road and exotic commercial work vehicles, which includes related products developed under its Tridako PowerCube APU brand. Perrin says its intelligent design allows the SG-09 to deliver a robust 9 kW of power and to handle a wide range of heating and cooling needs for the crew space while maintaining stable interior temperatures in the face of everything from desert sun loads to arctic wind chills.
"We went to Perrin because they have world-class HVAC and APU engineering expertise and a successful track record with other leading OEMs," says Joel Konecky, regional sales director for Smeal Fire Apparatus. "The result of our collaboration is a particularly smart solution that operates automatically and independently, freeing firefighters to focus on the task at hand."
Unlike some fire apparatus-mounted APUs that require personnel to engage and disengage them, Perrin says the SG-09 employs Smeal's proprietary controller that automatically starts the system while shutting down and monitoring the chassis engine, starting it again if needed. There is no interruption of power or HVAC service, and the SG-09 can be manually started or stopped using controls conveniently located in both the cab and on the pump panel, even when the apparatus is in motion. The control's advanced user interface makes operating the system virtually effortless, the company says.