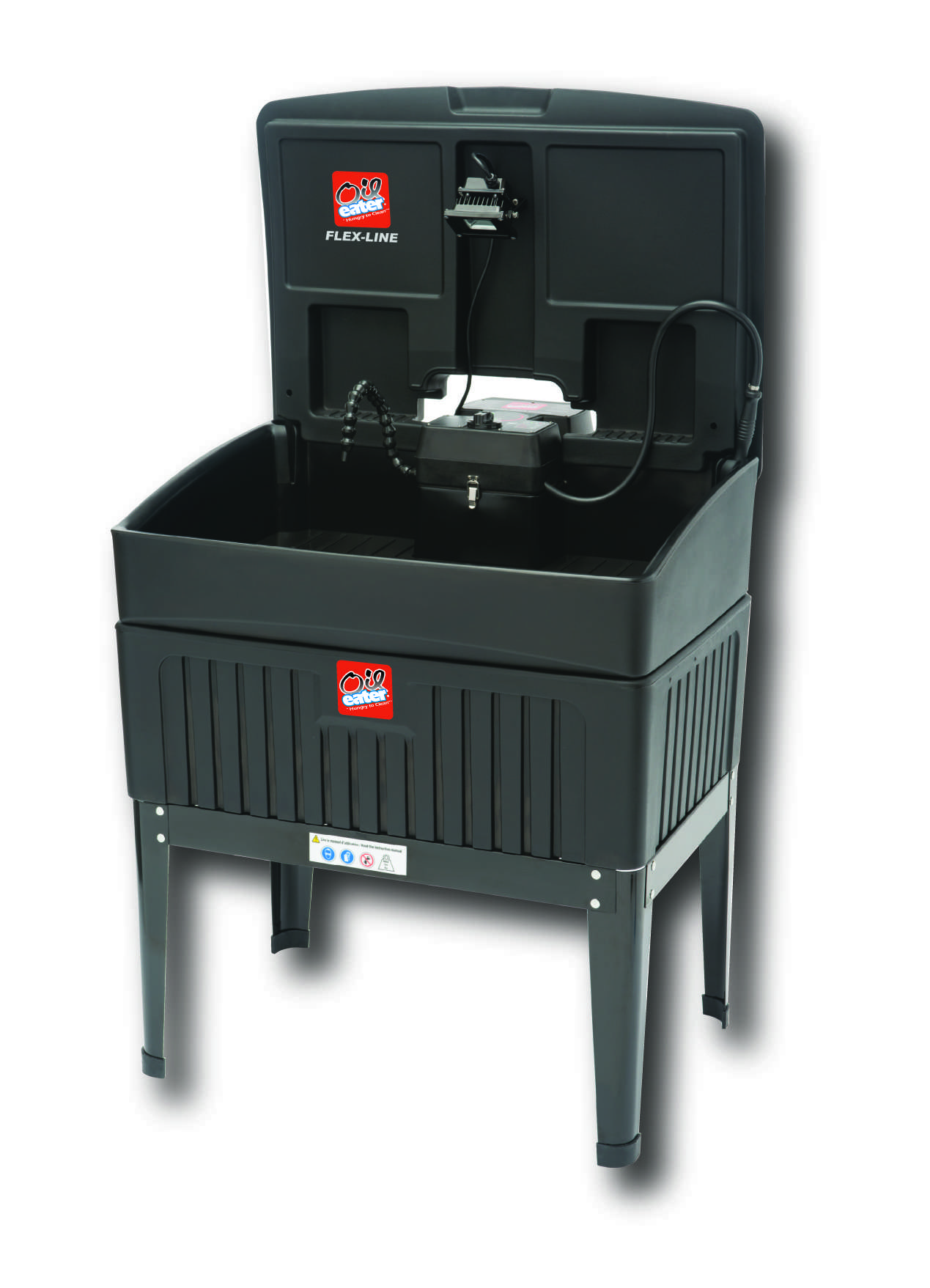 Kafko International has introduced its Oil Eater Flex Line parts washers, including ready-to-use units with basic, premium and professional level features.
The water-based systems have a modular design, interchangeable features and add-on options, and each includes six gallons of eco-friendly Oil Eater Original cleaner/degreaser and a three year limited warranty.
The basic level unit includes a 440 lb. capacity working tray; flow-thru brush with adjustable fluid control; adjustable "goose neck" spigot; Oil Eater skimmer pads to soak oil from the reservoir tank; stainless steel drain screen; 26-gallon soaking capacity and a thermally protected 350 GPH pump.
The premium model has all of the basic model features plus a preset fluid heater, low fluid level protection switch and a secondary 50 micron fluid filtration.
The professional model adds a high-impact HDPE lid, pump protector drain magnet, 20-piece cleaning brush kit and 10w moisture resistant LED work light.
Add-on options include a washable-reusable stainless steel filter, drain magnet and stainless steel parts basket.
The unit is 44″ high x 35″deep x 37″ wide with lid.The inside tank is 12″ high x 33″deep x 33″ wide. Height of the work deck is ideal for reducing worker fatigue caused by bending over.