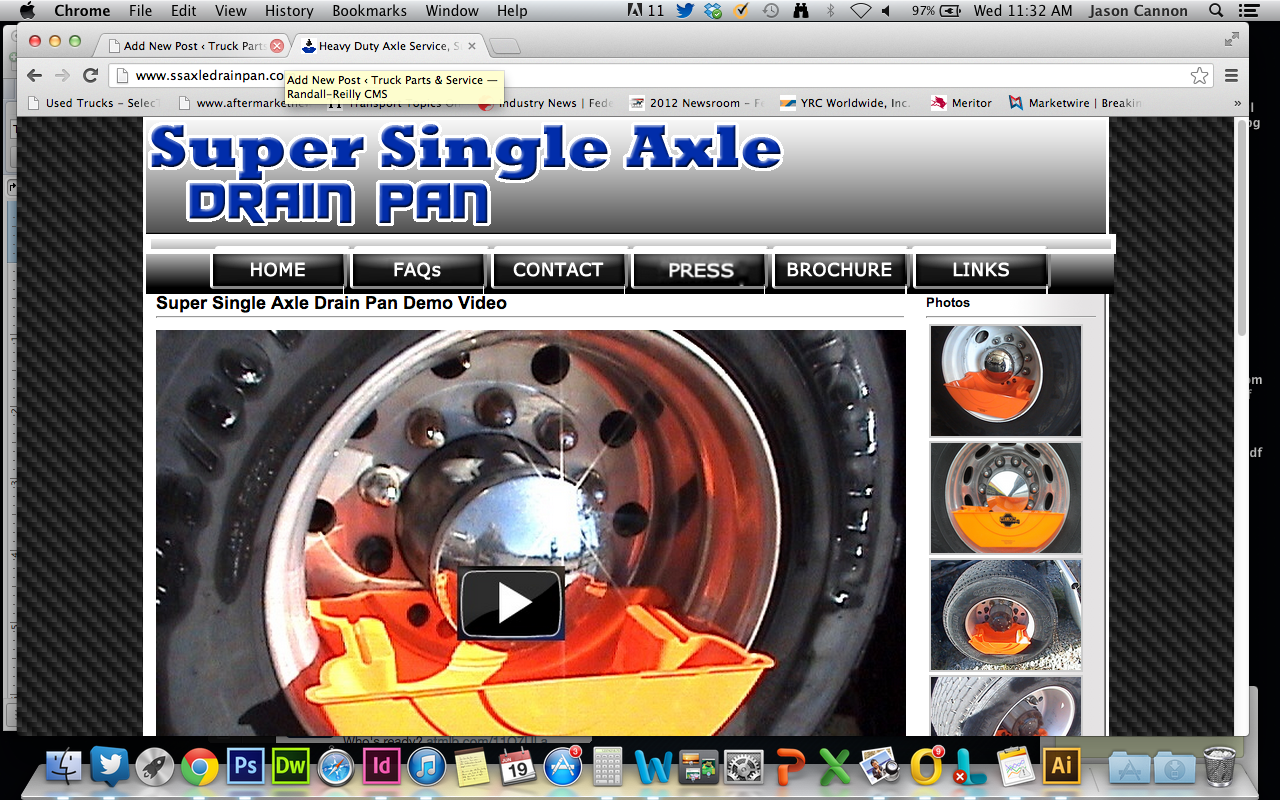 Dually Drain Pan LLC has launched a new website featuring its newest orange Super Single Axle Drain Pan.
This new pan is designed for both Super Single and Dual wheels and is the only pan available that attaches with a hand-tightened lug nut, virtually eliminating spills and the need for clean-up
The site is geared to the heavy-duty technician with photos of the pan in different wheel and axle combinations; a link to a YouTube video of the pan bolted to a Super Single as the axle shaft is being removed; a FAQ section and distributor locations.
The company says the site is also designed as a tool for its aftermarket distributors and features a downloadable color PDF brochure with QR scan code along with contact information for ordering.
Private branding and pan color choices to match company colors and logo are available options.