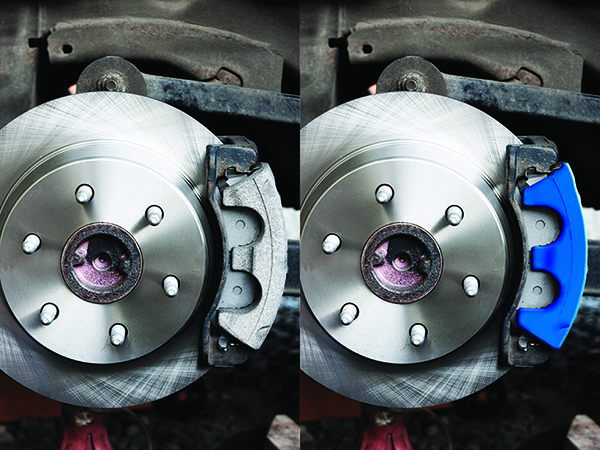 PlastiKote has released a new high-temperature brake caliper paint, available in five colors – Bright Yellow (CP-250), Bright Red (CP-251), Bright Blue (CP-252), Hi-Gloss Silver (CP-254) and Hi-Gloss Black (CP-253).
In addition to calipers, the paint can be used on brake drums and also works well on external engine surfaces and bolt-on components, the company says.
The 500-degree Fahrenheit coating is chemical, chip and rust resistant for longer life.