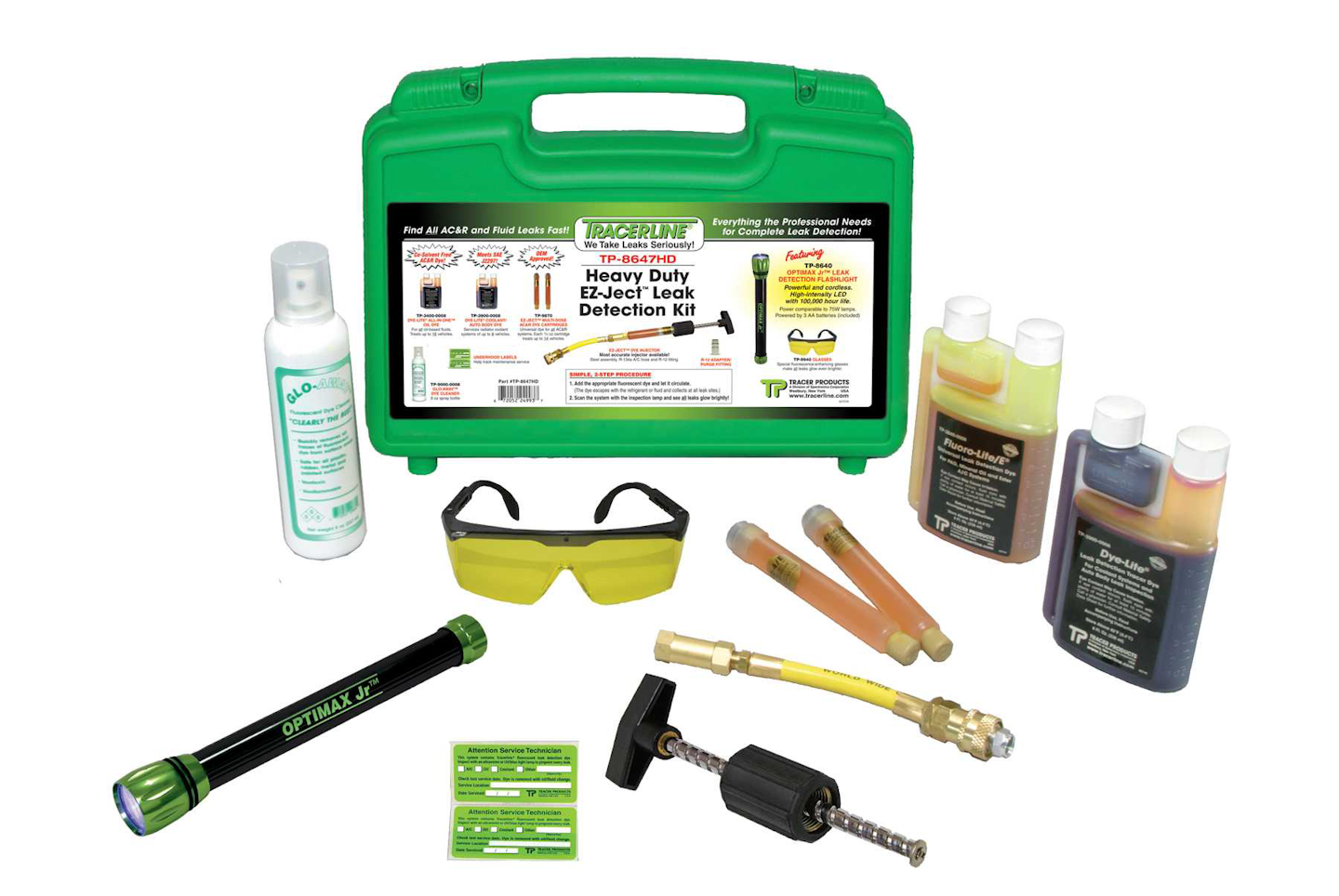 Tracer Products has introduced a special leak detection kit that it says makes it easier for heavy-duty technicians to find all air conditioning and fluid leaks.
The TP-8647HD kit features the OPTIMAX Jr, a cordless blue light LED leak detection flashlight with mega power that reveals even the smallest leaks. This ultra-compact leak detector has a 100,000-hour service life and is powered by three AA batteries, Tracer says.
Also included in the kit are an EZ-Ject A/C dye injector with hose/coupler and adapter/purge fitting, two EZ-Ject universal A/C dye cartridges with co-solvent free Fluoro-Litedye ¾ each ½ oz cartridge can service up to 14 vehicles ¾ an 8 oz bottle of Dye-Lite All-In-One concentrated oil dye that services up to 16 vehicles, an 8 oz bottle of Dye-Lite coolant dye that services up to eight vehicles, and fluorescence-enhancing glasses.
Everything is stored in a convenient, sturdy carrying case. All Tracerline universal/POE A/C dyes have been laboratory tested and proven safe for use in hybrid vehicles.