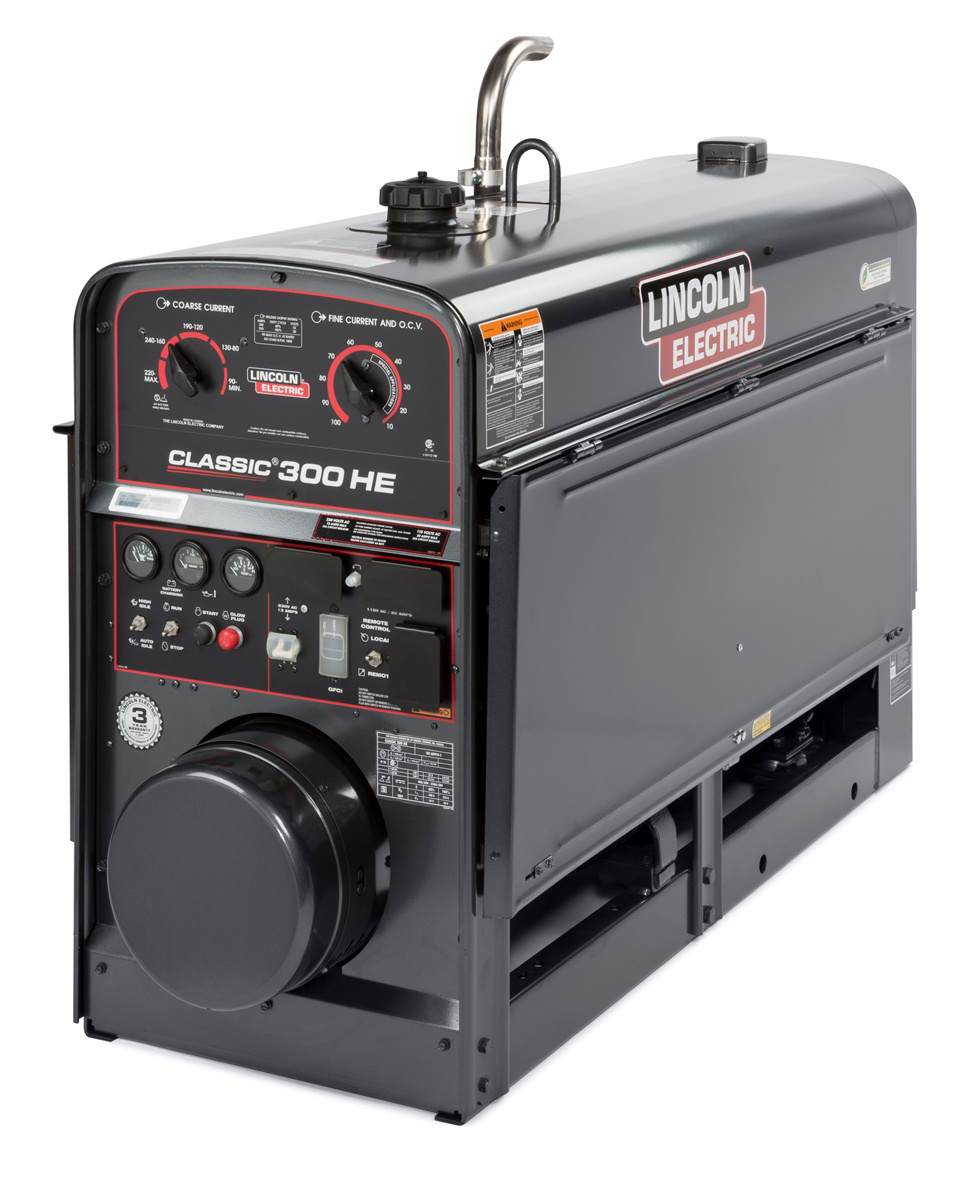 Lincoln Electric has debuted two new welders ideal for vehicle maintenance and construction, the Classic 300HE and SAE 300 HE.
The two diesel-engine welders combine the performance of the traditional, pure DC generator with a robust design, Lincoln says. Both deliver 3,000 total watts of AC power from a 120V or 240V duplex receptacle for power tools and lights.
Compliant with the EPA Tier 4 engine emissions standard, Lincoln says both fuel-efficient units feature 3-cylinder, water-cooled, 1800 RPM engines. The Classic 300 HE offers the Kubota D1503 engine, while the SAE-300 HE offers a choice between the Kubota D1503 and soon the Perkins 403F-15T.
Lincoln says the units are ideal for installation on truck beds and have fuel gauges on the control panel to easily monitor fuel levels, with additional engine gauges to indicate oil pressure and engine temperature. An electronic engine idler also extends engine life and reduces fuel consumption, the company says