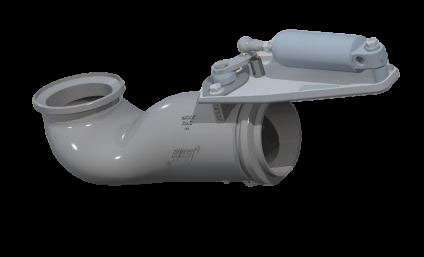 Jacobs Vehicle Systems announces it will be the new exhaust brake supplier for all Kenworth Mexicana's markets, in addition to its traditional supply for the Mexican market.
Jacobs Exhaust Brake will replace the current exhaust brake supplier for all Cummins PX8/ISC EPA '98 engines. Jacobs Exhaust Brake provides the necessary retarding performance for vehicle downhill control, the company says.
"When installing Jacobs Exhaust Brake, you gain the benefits of strong and efficient braking which reduces wear on the engine, tires, and brakes while reducing maintenance cost and unit downtime," says Paul F. Paré, director of marketing at Jacobs Vehicle Systems.