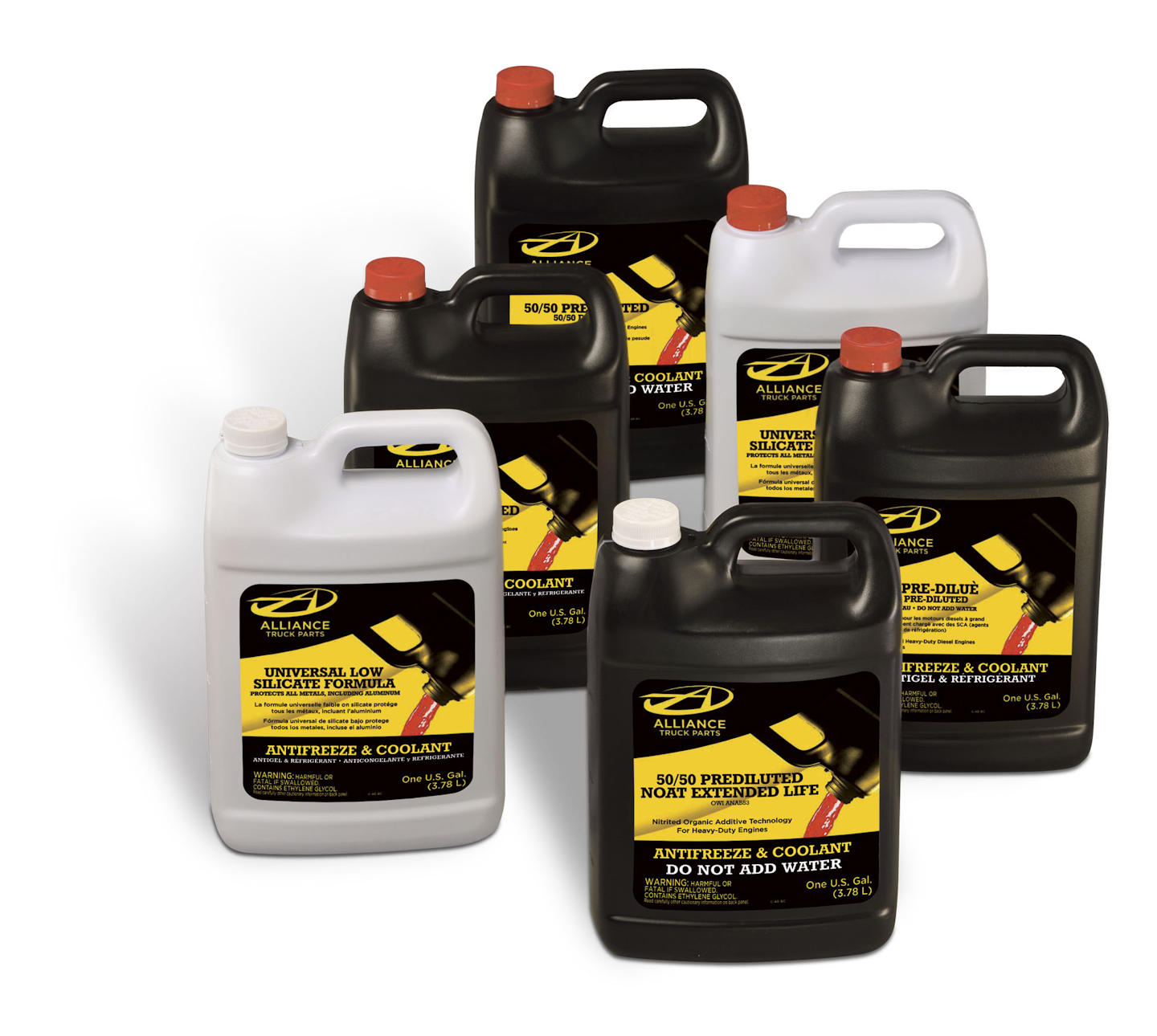 Alliance Truck Parts has added Nitrite-free Organic Additive Technology (OAT) and Nitrited Organic Additive Technology (NOAT) extended life coolant/antifreeze products to its coolant line.
Specially formulated for severe-duty applications, Alliance says the new coolants are designed to further reduce the total cost of ownership for truckers by improving heat transfer and water pump seal life.
"The technology that these new coolants provide is really what makes them stand out in the marketplace today," Todd Biggs, director of aftermarket parts and service marketing for Daimler Trucks North America, says.  "When we compare our new red extended-life coolants to the pink or traditional green formulations, we are seeing drivers save approximately $600-$900 per year in coolant and maintenance costs."
Both OAT and NOAT are specifically formulated to meet requirements of today's technologically advanced heavy-duty engines and are compatible with all quality coolants.
Alliance OAT extended life coolant meets or exceeds the requirements of:
ASTM D 6210             >    TMC RP 329,RP 351 (color)
ASTM D 3306             >    Cat EC-1
ASTM D 4985             >    Cummins 14603
MAN 324 type SNF      >    MTU 5048
Behr Radiator              >    Mercedes DBL 7700
Phosphate-free requirements of European OEMs
Silicate-free requirements of Japanese OEMs
Alliance NOAT extended life coolant is also designed to provide effective long-term wet sleeve liner cavitation and corrosion protection of all cooling system components and is available in full strength and 50/50.
Alliance NOAT extended life coolant meets or exceeds the requirements of:
 ASTM D 6210    >    TMC RP 329,RP 351
 ASTM D 4340    >    ASTM D 3306