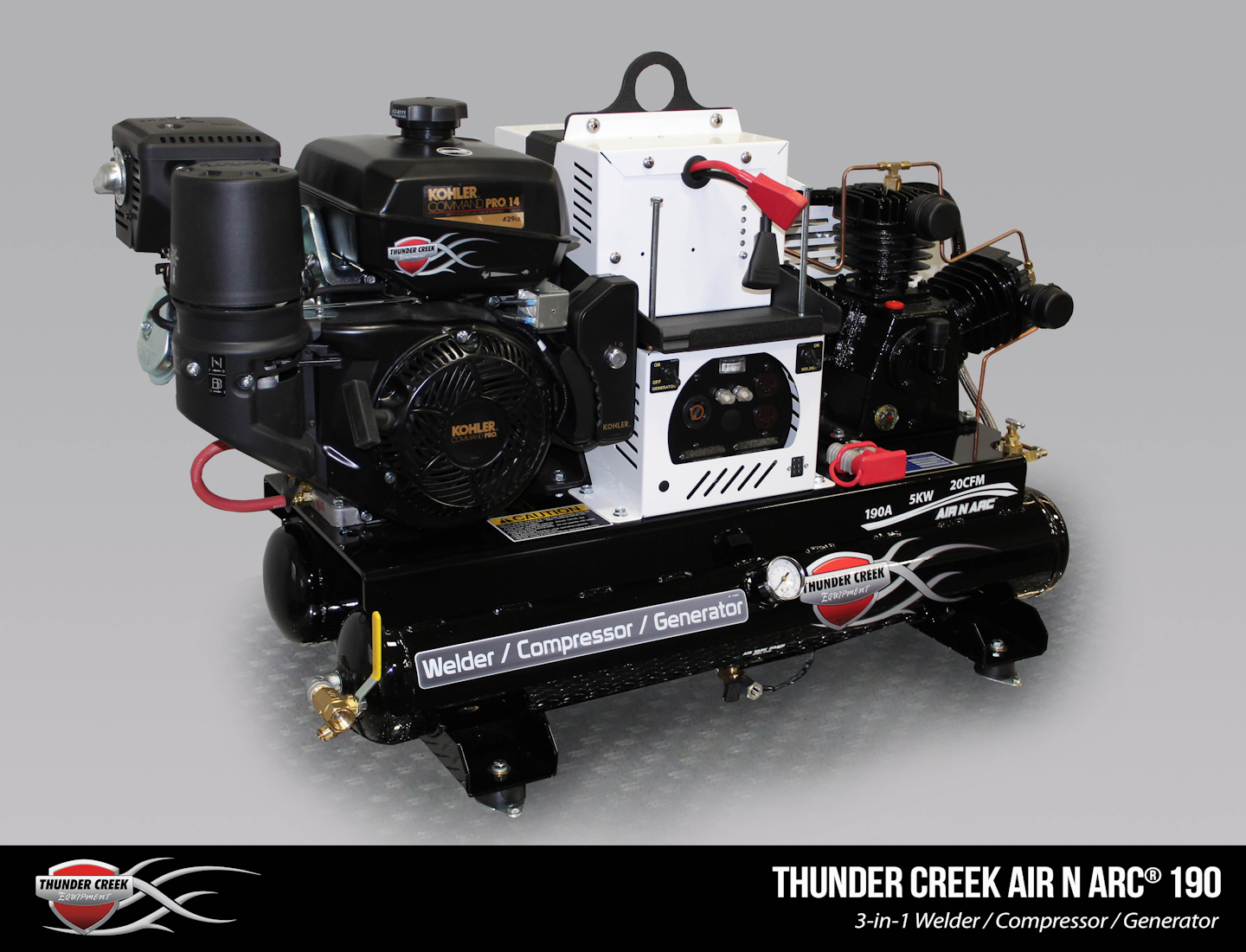 Thunder Creek Equipment is kicking up the power of their popular 3-in-1 welder/air compressor/generator. The Thunder Creek Air N Arc 150, launched earlier this year, is now the Thunder Creek Air N Arc 190, bringing more power to the field and allowing users to weld through 3/8" thick steel.
Like its predecessor, the Thunder Creek Air N Arc 190 delivers best-in-class power with a True 2 Generator system capable of running all three functions simultaneously.
The Thunder Creek Air N Arc 190 comes with 20' weld leads complete with a patented stinger with amperage controls and boost capabilities. The unit features a 14 HP electric start Kohler engine with adjustable throttle, driven by a poly link belt; a 5000W capacitor style generator includes two 110V outlets, one 230V outlet, and battery box; a 40A-190A variable working range welder including leads with amperage control; a 20 CFM reciprocating air compressor is 25 percent larger than the closest competitor; and a compact design for installation in the utility box of a Thunder Creek Equipment fuel and service trailer or as a stand-alone unit.