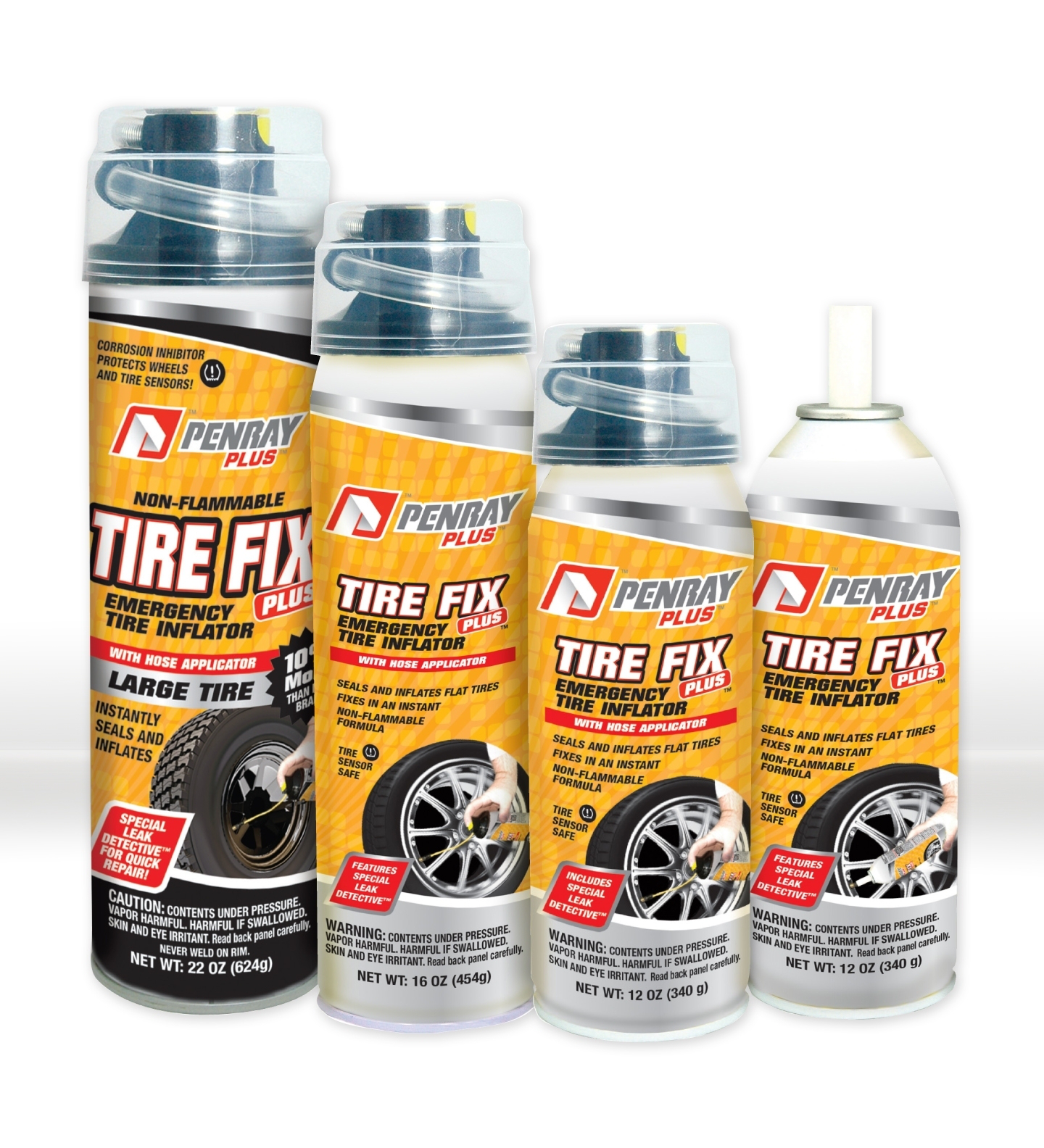 The Penray Companies, Inc. has introduced their innovative new Penray Plus Tire Fix Plus emergency tire inflator.
According to Penray, the inflator uses exclusive and proprietary technology to provide greater value than has been previously available in a tire sealant and inflation product.
In addition to providing emergency leak repair and tire inflation, Penray's Tire Fix Plus system features Leak Detective, an exclusive feature invented at Penray. The company says Leak Detective is designed to leave an easily-identified fluorescent mark at the location where it has sealed a leak. This makes it much easier for the technician to find the leak or leaks that are no longer hissing or blowing bubbles, the company says.
The non-flammable nature of both the sealant and the inflation gas used in Penray's Tire Fix Plus also makes it safe for use by the consumer and the technician who permanently repairs the tire.
Penray also says the inflation product is compatible with all tire pressure monitoring systems and sensors, attaches directly to tires valves for secure positioning and inflation and contains no CFCs.