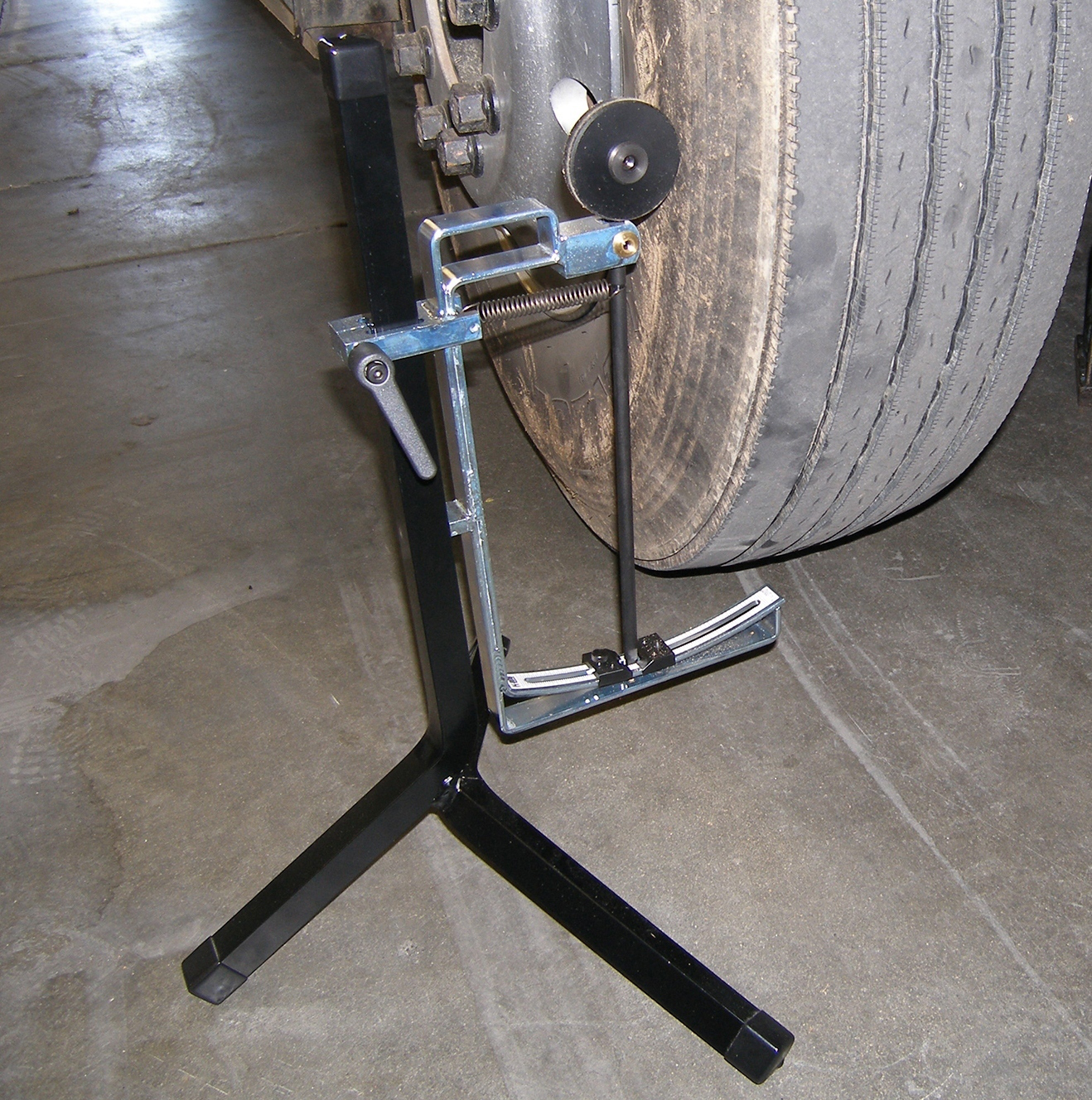 ESCO has introduced a new Tire Runout Gauge that measures both radial and lateral tire runout conditions.
The company says the tool can help eliminate irregular tire wear, ride vibration and lengthens the life of tires.
This Patented Tire Runout Gauge utilizes a roller wheel placed against the tire tread combined with a gauge bar, individual low and high spot sliders and magnified measurement readout that quickly shows the amount of runout present.  If the runout exceeds the stated limits, a check can be made and repairs completed for the possible reasons including bent or cocked rims, improperly adjusted wheel bearings, improper tire bead seating, tire flat spots, improperly tightened rim clamps and rear rim spacers.
ESCO says the Tire Runout Gauge can pinpoint problems either directly related to the tire and rim or some other trouble areas that may be causing runout, and is an early indicator of wheels and/or tires that need to be reworked or discarded.