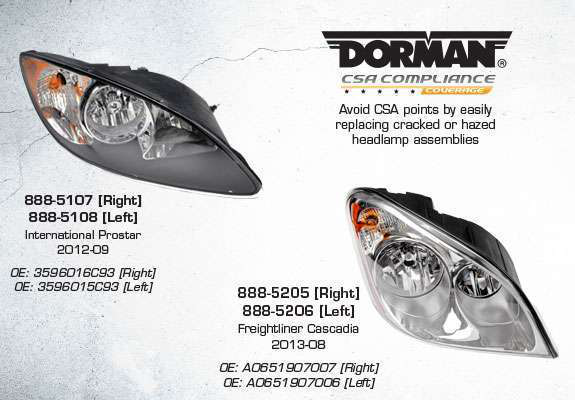 Dorman HD Solutions says it has introduced new International and Freightliner headlights, along with Freightliner and Kenworth headlight bezels.
The headlights fit both left and right sides of the 2009-2012 model year International ProStar and 2008-2013 Freightliner Cascadia.
Bezels are for 2005-2003 model year Freightliner Century models and the 1996 Freightliner Century 112 and 120.
Kenworth bezels are compatible on 1999-2008 T300 units.