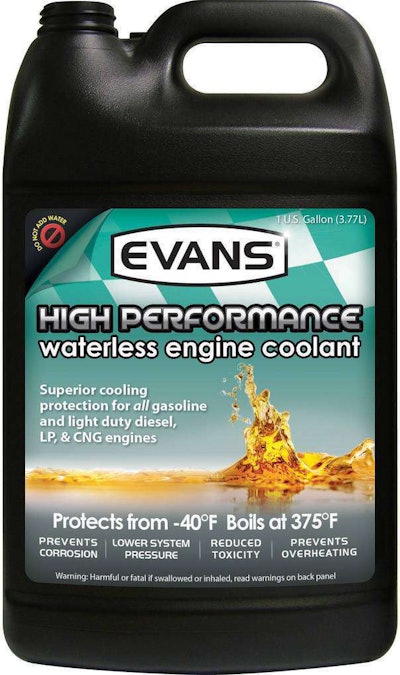 Evans Cooling Systems, Inc., producer waterless engine coolants, announced Monday the release of its new labels for its High Performance Coolant, previously known as NPG+C.
The coolant is available in gallons, drums and totes, and the improved label better serves the constantly changing demands of the automotive industry.
Evans says its High Performance Coolant offers improved performance and reliability for all gasoline and light duty diesel engines, and claims superior corrosion protection.